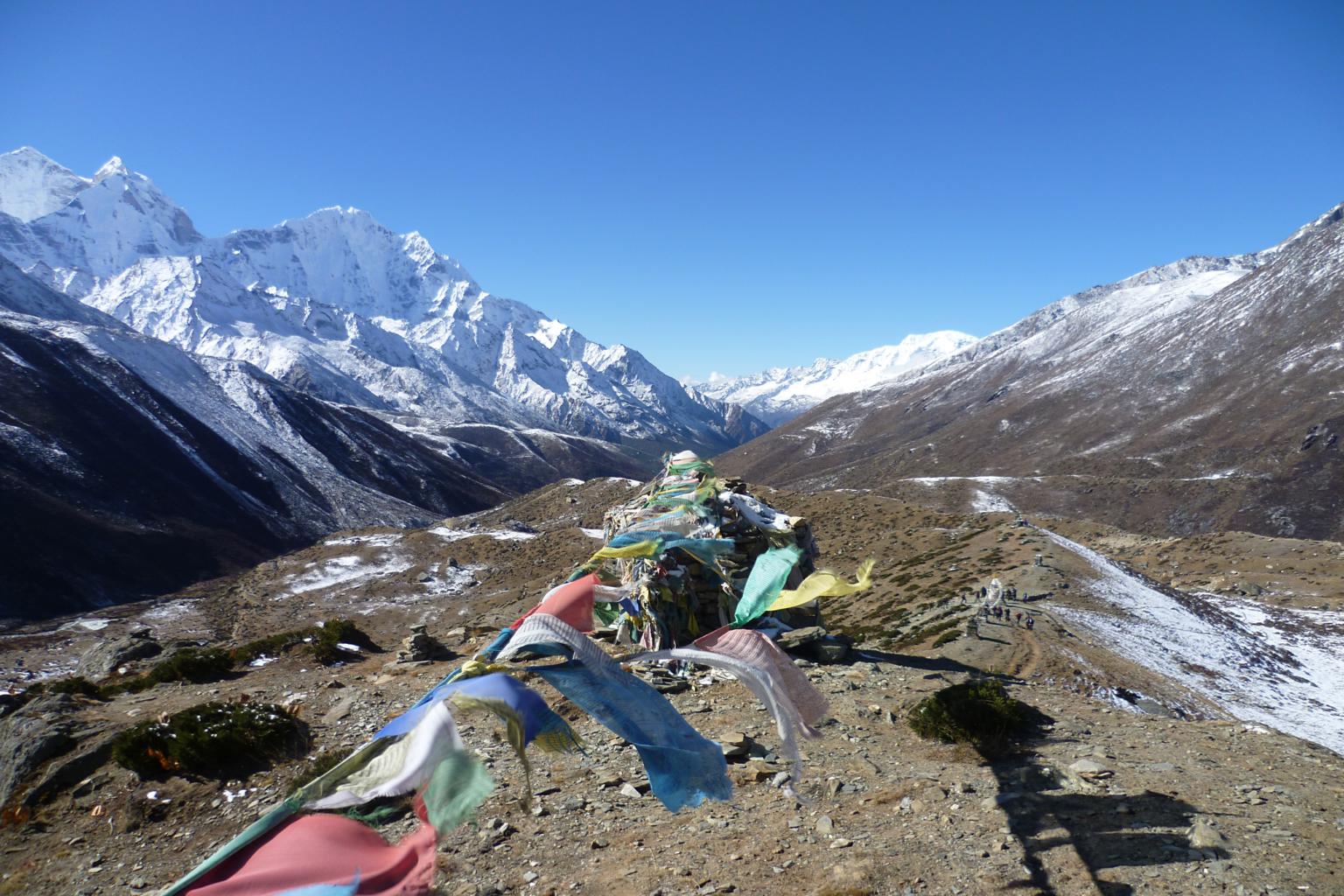 Everest Base Camp Solo Trek
Everest Base Camp trek is the most exciting adventurous journey among all the alternative trekking destinations in the world. Most of the travelers all over the world had a desire to get the views of the world's highest Mt Everest 8848m/29029ft from the sea level. The trek provides the opportunity to experience picturesque views of nature, lush green forest and glacial streams of the Khumbu region trek. This is the moderate and adventurous trekking trail. Anybody can join this trek with good physical fitness. Thus Everest base camp trek can be possible solo.
If you are looking pleasant environment of trekking solo trip will be the best option to explore the majestic views of nature. However, you have prepared physically and mentally are the major factor that makes your solo trip comfortable and enjoyable.  Also, you have to carry all the necessary goods and equipment for the Everest base camp trek. In addition, you can hire a trekking guide is highly recommend to provide the necessary information and best guideline for the altitude trek. Otherwise, you have to bring Maps and compass all the time for the negation of your trekking route. However, you may lose your trekking trail along the way.
Everest base camp trek is the moderately challenging and difficult high altitude trekking route. If you are not doing a proper arrangement of trekking gears, you might be face difficulty on your solo trip to EBC.  Also, you might be facing the difficulty of accommodation along the trek. You have to pre-book in advance otherwise you might not get the room because of the crowed trekkers.
Besides solo trekkers can get the opportunity to explore the local community and their culture and lifestyle. Also, you can enjoy the beauty of biodiversity of the nature.
To avoid the difficulty of the trek you can plan your trip with trekking guide in Everest base camp trek. However, with proper planning and management of the trek, you can easily accomplish the solo trip to Everest base camp trek.
Content
Advantage of Solo Everest Base Camp Trek
Disadvantage of Everest Base Camp Trek
Best Time for solo Trip to Everest Base Camp Trek
Everest Base Camp Trek solo for Female
Everest Base Camp Trek vs. With Guide
Everest Base Camp Solo Trek Cost
Packing List for Everest Base Camp Trek
Conclusion
Advantage of Everest Base Camp Solo Trek
Trekking means you are exploring the nature and beautiful environment. So solo trekkers can walk as your time and choice. You can do your choice. If you like to explore more time with nature you can do as your interest. No one will disturb you can take your time and enjoy the beauty of nature. You have the freedom to extend your travel if you like to explore more time with nature.
Everest base camp solo trek has a lot of benefits. You don't need to wait for your fellow trekkers. You can walk your own pace with proper acclimatization and rest along the trail.  Also, you don't need to permit your friends and co-walker for accommodation and food. You can take your time taking pictures of the beautiful nature. Anywhere you can stop along the trek. Thus, you can get sufficient time to enjoy your adventurous holiday in the Everest base camp solo trip.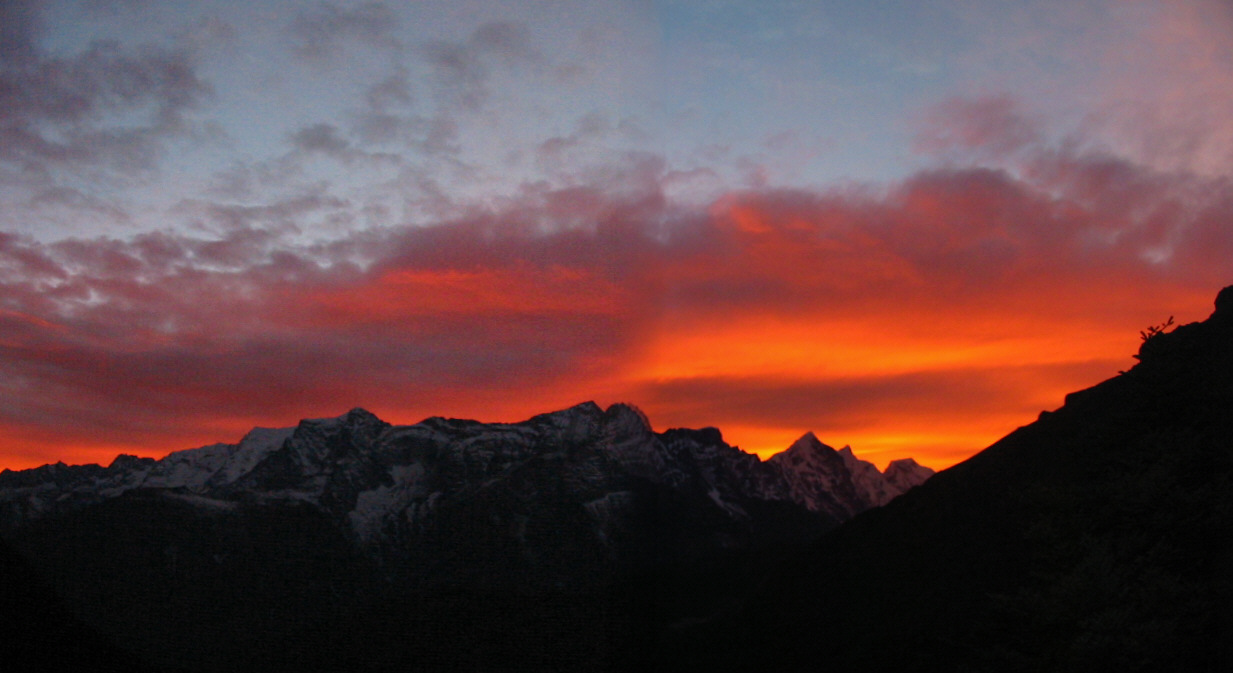 Disadvantage of Everest Base Camp Solo Trek
Everything has its pros and cons. In addition, Everest base camp solo trek also has advantages and disadvantages. So, one of the disadvantages of Everest base camp solo trek is the lack of proper guidance and won't get the knowledge of local culture and language of the trekking region. You may also lead the miscommunication with the local people. It will be misleading your trekking trail. Thus you have to plan before starting a solo trip to Nepal.
Everest base camp trek is the challenging and difficult high altitude trek. While walking the trekking trail you may encounter the snowfall or natural disaster, you didn't get any help from the fellow trekker. They may be neglected along the trek. Without proper guidance of the altitude sickness, you may suffer from the mountain sickness and your health would be getting worse.
If you are trekking in peak season you will not get good accommodation and food service. Peak season a lot of trekkers along the trek and you will not good care and respect from the tea houses. So you have to pre-book the accommodation. Due to the many unfavorable circumstances, you might be getting difficulty along the trekking trail.
Best Time for solo Trip to Everest Base Camp Trek
Everest base camp trek is possible throughout the year for solo trekkers. Autumn (September-November) and spring (March-May) are considered as the best trekking season in Nepal.
Most of the trekkers choose the best trekking season as well as solo trekkers too. You don't want to take any risk during the trek. But off-season trek will be perfect for the solo trekkers because of the few trekkers along the trail. Winter and monsoon is the off-season trek in Nepal. During this time weather and temperature will be harsh and unfavorable. So you have to bring proper trekking gears as per the trekking season.
However, spring and autumn are the best trekking season for solo trekkers. Along the trekking trail, you can fallow the fellow trekkers. During this season many trekkers around you. Thus you will not feel alone and uncomfortable to walk. For the solo trekkers, you might be difficult to find a good accommodation service in tea houses. These peak season trek you have to book in advance tea houses accommodation and your trip.
During autumn and spring, the weather is stable and pleasant to walk in higher altitudes. This is the season of blooming Rhododendron flower along the trail, which is more colorful and enjoyable walking all the way to EBC. Likewise less chance of rainfall and snowing. If you are trek early September or late may you may encounter the rainfall. So you must bring rainproof of trekking gear for the best adventure in Nepal. However, autumn and spring season will not disappoint Everest base camp individual trek.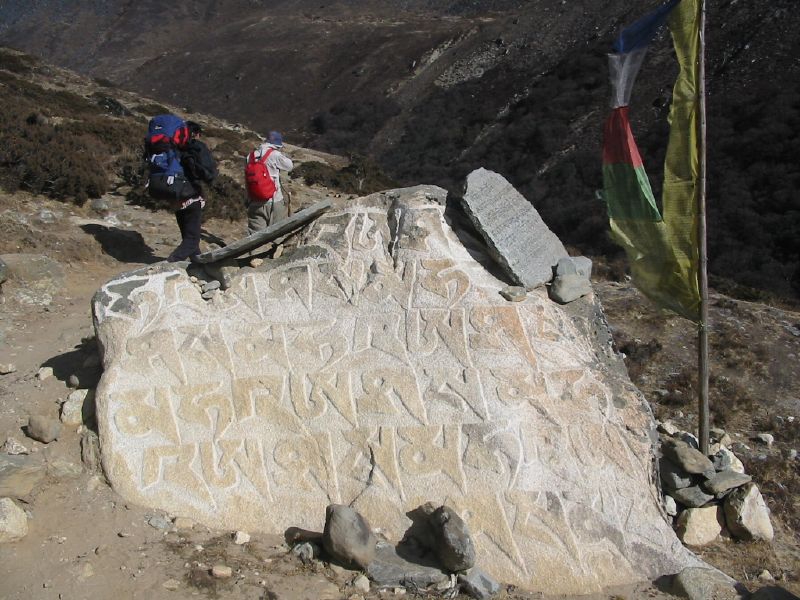 Everest Base Camp Solo Trek for Female
Solo Everest base camp trek as a female is possible without any doubts. If you have a willing power with good strength you can achieve your goal. So, nothing is impossible. Thus, a solo female trekker can be done EBC trek.
Yes, there might be some challenging and difficult aspects during the trek for the solo traveler. But you can accomplish your journey with proper preparation of the planning and good trekking gears. You might be male of female nothing would happen, you will take as a guest and serve as a guest. Sometimes solo female trekkers face a difficulty of misleading by the local and harassment some of the places. Therefore you have to prepared safety equipment for the trek.
However, Nepal is the best place to visit solo women travelers. Nepali people respect women and you will not face any difficulty such problem during the trek. You enjoy the warm greetings and hospitality service provided by the tea house.
Besides, as a female trekker, you have to physically and mentally well-prepared to overcome the difficult situation solo trek in Everest base camp. Along with the trekking, you will meet with many solo female trekkers around you. If you are trek with local trekking guide they will provide more information about the trekking region and Nepal. It will very helpful and enjoyable solo trip in the Himalayan region.
Everest Base Camp Solo vs. With Guide Trek
Everest base camp trek is the high altitude trek, somehow it makes challenging and difficult trekking route for the novice and experienced trekkers. During a trek, you might encounter various difficulties along the solo Everest base camp trek. Such as altitude sickness, trekking duration, accommodation, lack of interaction between local people and transportation, and many more.
If you are trekking alone you have to face difficulty by yourself. However, hiring a porter and guide means it makes your higher altitude trek easy and comfortable. The guide will provide proper information about the trekking trail and how to tackle it with difficulty during the trek. It is highly recommended for your safety and enjoyable travel in Nepal. You don't need to worry about accommodation and food, they will provide the best service even in peak trekking season in Nepal.
The porter will carry your heavy load and comfortable walk in a higher altitude rocky trekking trail. Without any heavy load, you had time to explore the beauty of nature.
Many trekkers along the Everest base camp trek hiring a guide. It is because of the proper guidance and comfortable trekking at higher altitudes. They will provide more information about Nepal. So it is highly recommended to hire a guide and porter service.
Everest Base Camp Solo Trek Cost
Everest base camp trek is the moderate trekking trail and it provides the affordable price for the trekkers as well as a solo traveler. This trek is based on tea house accommodation. Along the trekking trail, you can get a variety of accommodation services in a lower elevation trek. But the cost will depend upon your choice of accommodation, duration, transportation, etc.
The cost of Everest base camp trek includes accommodation, food, flight ticket, transportation, trekking gears, permits, and miscellaneous expenses. If you hire a trekking guide and porter service it will be added your trekking cost. The cost of porter will be 20-25USD and cost porter will be around 15-20USD per day.
Here we listed some common expenses during Everest base camp trek.
Both way flight From Kathmandu to Lukla cost will be around 360USD per person
You have to pay for the Everest base camp trekking permits:
Sagarmatha National Park permit: 30 USD per person
Khumbu Pasang Lhamu Permits: 20 USD per person
On your solo trek to Everest Base Camp, the cost of food is around 20 to 30 USD per day depending on your food choices.
The cost of accommodation is usually around 5 to 8 USD during the peak season of the trek otherwise it ranges 2 to 5 USD.
The cost of a guide ranges between 20-25 dollars per day and the cost of porter is 15-20 dollars a day.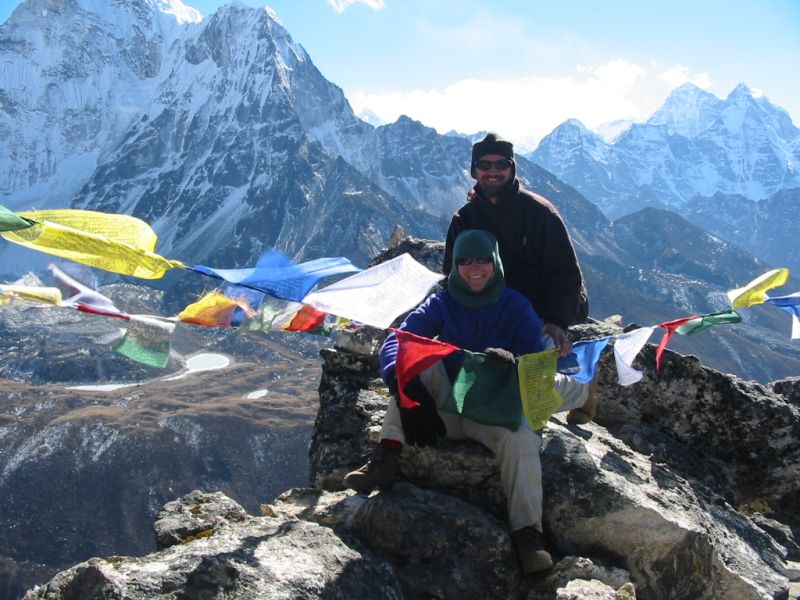 Packing List for Solo Everest Base Camp Trek
Packing is the most important thing while starting solo trekking to Everest base camp. If you do not have any ideas of the packing list of Everest base camp trek, you can consult with an export trekking company In Nepal. But you have to aware of the weather condition of the trekking region. The right choice of the trekking gears and equipment will help you to cope with weather conditions on the solo traveler.
The average limit of backpack is the 25 kilograms per person. So you need to pack basic necessities for your solo trip to Everest base camp trek. Therefore here we listed some trekking gears and equipment which help to pack your solo trek to the Everest base camp.
Clothing
A couple of thermal layers
Fleece jacket
Down jacket
Waterproof jackets/ windcheaters
Hiking boots
Trekking trousers
Trekking socks
Cotton
Neck-wear/ scarf
Caps/hats
Toiletries
Toilet papers
Toothbrush
Toothpaste
Shampoo
Soap
Lotions/ moisturizer
Cotton towel
Deodorants
First Aid Kit
Diamox tablets
Antiseptic creams
Antibiotic gel
Vicks vapor rub
Tampons/ sanitary napkins for female trekkers
Other
Batteries
Chargers
Hand sanitizers
Sunscreen
Sunglasses
Camera
Mosquito repellent
Tents/ sleeping bags for camp trekking.
Conclusion
Everest base camp solo trek is the unique experience that will cherish forever. But the solo trip will demand good physical strength and mental preparedness. If you are thinking Everest base camp solo trek, you have to ready to face a different type of challenge and difficulty during the trek. It will make your journey adventurous and enjoyable than you will accept all the obstacles during the trek.
If you have any inquiries about the trip to Nepal, please write an email or contact us.
Visit website www.adventurealpinetreks.com
Namaste from the lap of Himalayan country Nepal!!!