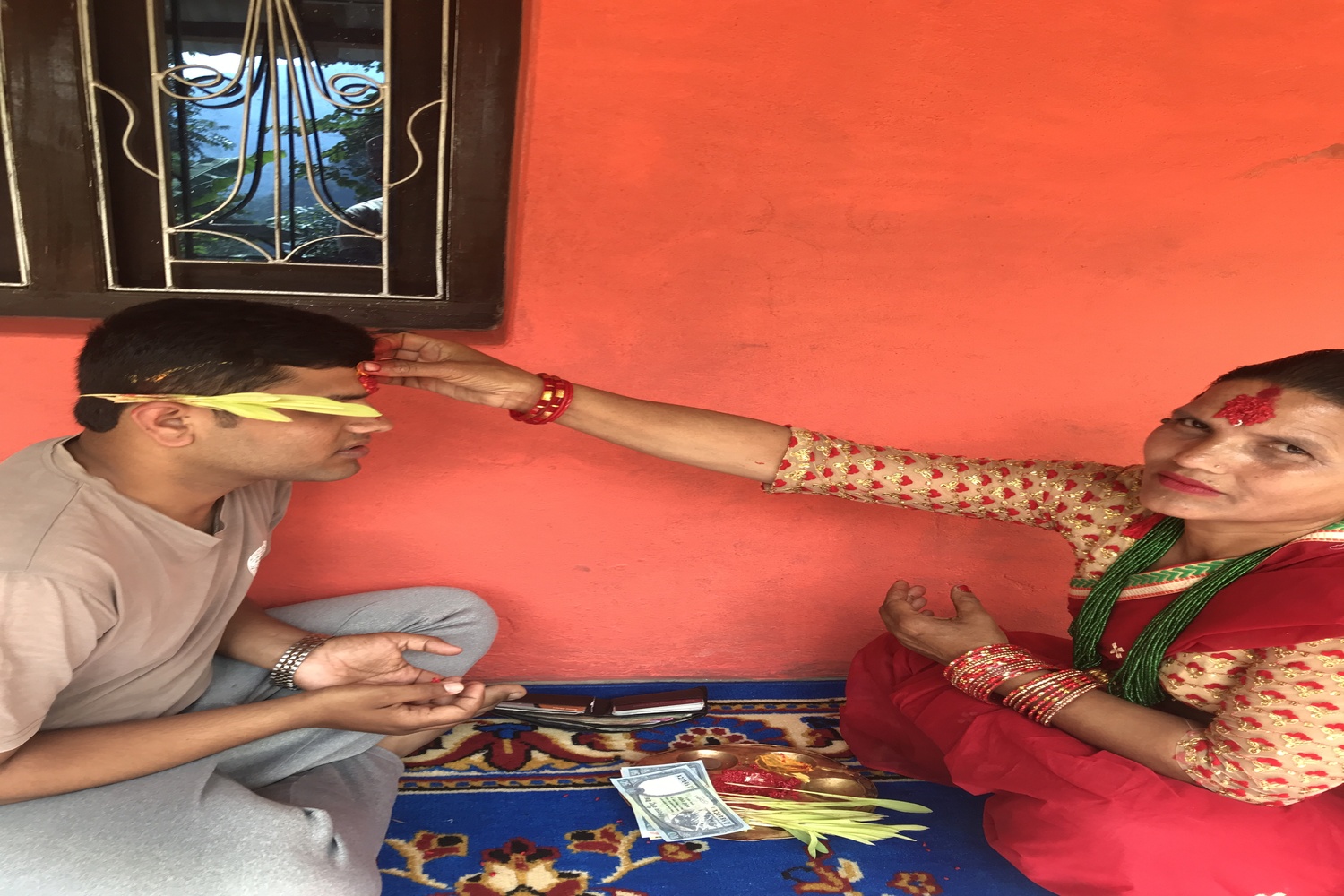 Admin
October 20, 2020
11
Dashain Festival in Nepal
Dashain is the biggest glory of Nepal.it is grandeur for the Nepalese people.  We celebrate it in Ashwin and lasts for 10 days. Dashain is celebrated by the Hindu, Nepalese community for the goddess Durga victory over the vile Mahishasura. In addition to worship the Goddess Durga. It is also important for the lord ram and his beautiful existence… Meanwhile, Dasain has also great importance in extended reunions of family, which is helpful in many ways. All the government agencies, educational institutions, and other public sectors get closed down during this festival period. Dashain festival is one of the diverse festivals in Nepal. It is celebrated including or involving from a range of different social, cultural religious, and ethnic backgrounds and of different genders and sexual orientations. Dashain is celebrated by the Hindu followers and other Nepalese people of both Indian and Chinese origin all over Nepal. It is the festival that unites all Nepalese around the globe.  This festival signifies unity, the victory of truth, and the inception of happiness
The Main Occasion of these Festivals:
The Ghatasthapana day is the beginning of the Dashain. On this day, we worship the goddess Durga. We also grow grains of Jamara. Jamara is the grass that emerges after barley seeds germinate. All most all the play swings and kites wear all the new clothes as the celebrations of good over bad. It is not for a fun but it is a ritual in reality.
Phulpati is the seventh day. It is said that Phulpati brings all the nine goddesses to your home and nine plants represent all the goddesses and it is a faith that welcoming Phulpati to the home signifies a positive effect and coming of God in our surrounding.
On this day, there is a major event that is celebrated at the center of Kathmandu, Tundikhel where armies use quality firearms for goddess Durga. The Brahmins carry Water pot, holy Jamara, banana plants, and sugar cane tied with the red garment from Gorkha to Kathmandu.
On the eighth day, Goddess Durga is said to be satisfied through the sacrifice of sheep, goats, and buffalo. The night of this day is called the big 'Night' of the year. In every Hindu household, the animals are said to be sacrificed for god and for her overall satisfaction.
According to Hindu philosophy, this was the day when all the demons were defeated by Durga and the mass killing of animal gets great importance. Meat would be brought home and called as "Prasad". On this day, all Hindus shut their works and celebrate with family and relatives. On this auspicious day, Hindus get holiday all over Nepal. Seniors give blessings to all the junior relatives, every home is cleansed as it is a temple. This day is celebrated as if all are in heaven. It is such a heavenly pleasure that can't be expressed in words.
It is the festival in which all people around the globe gather with relatives. In today's era of consumerism for desire, almost everyone is working hard. Limited income and consumerism are serious factors responsible for creating problems in the celebration of Dashain. People forget their sufferings and luxuriate themselves in eating various food, drinking types of whiskeys, and merrymaking in worse possible ways. It is a worse outcome. Thousands of beasts are killed for trivial reasons. This causes social, cultural, economic harm to upcoming generations as they keep on killing animals for sake of religion. Festivals like Dashain needs to be a platform to control money, to avoid heavy unnecessary depts. To save animal's lives and it should advocate for spiritual get-together which promotes humanity among children.
I have grown up in an extended family and hence Dashain has been always a positive vibe. The preparation of Dashain has always been an elaborate fun and flow of responsibilities I still remember many of our relatives from all around the Kathmandu valley during Dashain coming to perform lavish Dashain rituals. It was like a grand annual adventure, all were greatly excited for positive outcomes from meetings and lavish greetings.
Conclusion
I contemplate the modern setting of the nuclear family has hampered the great positive feeling that we used to have and celebrate.
Also, I have seen an overflow of people in Kathmandu valley in recent years, the capital city of Nepal has lots of public vehicles and so it also has created a worse situation for people who don't have their own vehicles to travel during Dashain. During this time, the buses or micros are overloaded aggressively which have caused much loss of life and also have caused many fatal injuries. It needs to be taken care of by the government and Nepalese society accordingly.