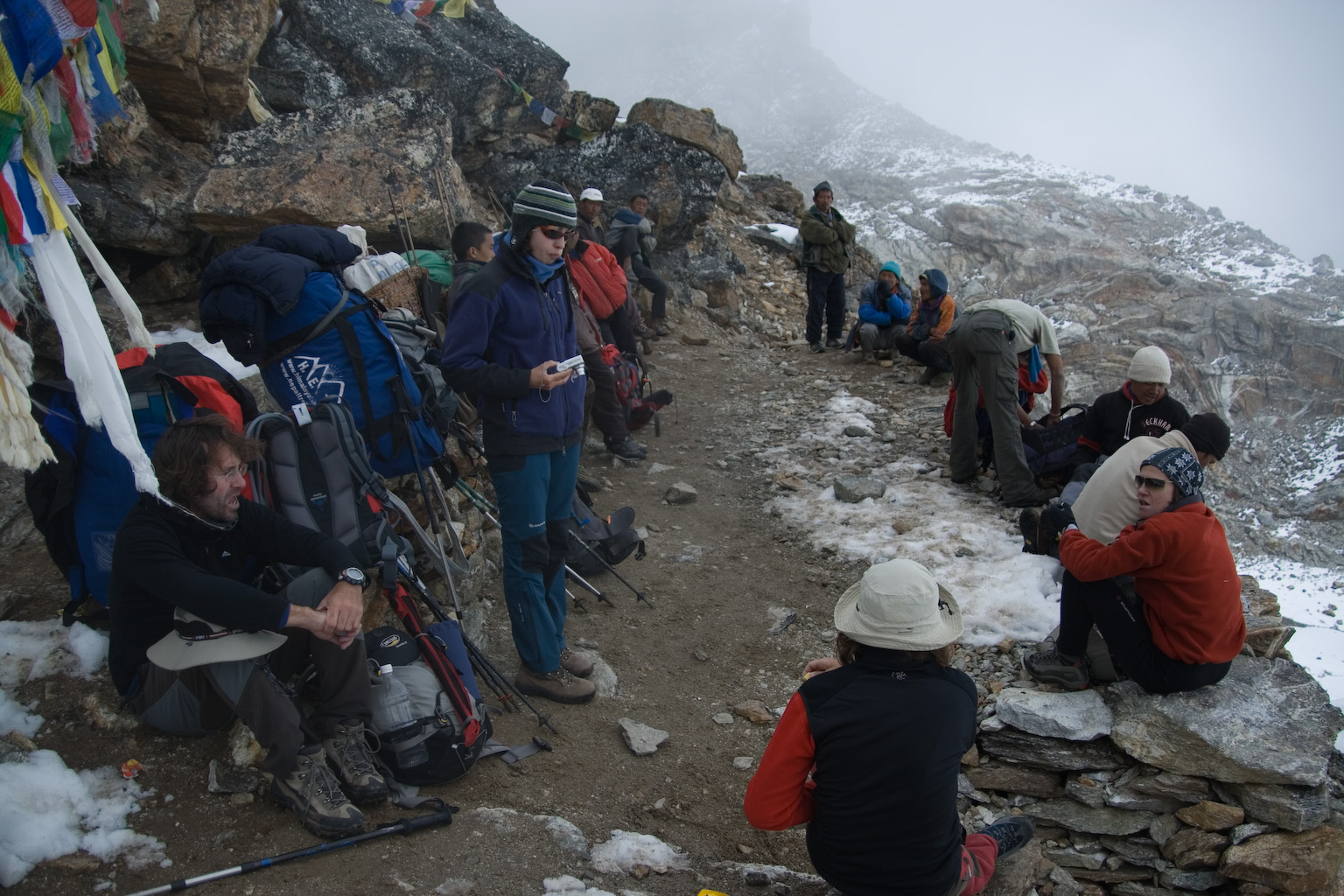 Annapurna Circuit Trek in October
 Annapurna circuit trek in October is one of the attractive and popular trekking destinations in Nepal. This well-liked trekking trail in Annapurna conservation.
This trek starts from the low altitude because of the end of monsoon season it will easy to continued our journey to the high altitude of the Himalayan region in Nepal. The weather became very nice, clean and warm. That's why many travelers choose the best time trekking and tour in Nepal. Annapurna circuit trek the most famous and challenging trekking trail. It is a high season of the trekking in Himalaya, and there was a crowd on the path. Guest recollect the journey because of the fabulous view of nature and clear sky snow-covered mountains. Not only that, but we also have a Nepali biggest festival during this season decorated houses and lodges. You had a great chance to share our culture and tradition, and it differs from community to community. This trek has an excellent opportunity to explore lush green pasture, hills, landscape, river and magnificent Himalayan range, diversity of tradition and lifestyle of the ethnic group of Nepal. This trek had an excellent opportunity to observe the biodiversity of Nepal.
Highlights of Annapurna Circuit Trek in October 
Perfect adventurous season

The highest point of the Annapurna circuit, Thorang-La pass (5400m/17716ft)

Beautiful ethnic villages

Hindu and Buddhist temple

Popular viewpoints, Poohnhill (3,210m/10,531), Thorang-la pass (5,400m/17,716ft)

Natural hot springs

Celebration greatest Nepali festival Dashain
Annapurna circuit trek in October: Weather
Generally Oct-Nov season crystal clear sky, low chance to rain and more sunny days during this time. The weather and visibility during the month absolute for trekking and outdoor activities. Because of the warm weather, we don't need to carry a lot of warm clothes. But we have to carry sleeping bags for higher altitude, this is high season, so many tourists use this trek.
Usually higher altitude areas evening and morning time temperature will be getting low around -10 degrees Celsius but day time will be warmer in this season. Thus many more people choose Oct-Nov for the adventure in the Himalayan region.
Solo or Group Trekking
It will depend on the individual interest, but if you came with a group family and friend, it will very easy to trek sharing and caring with each other. We provide a trekking guide and porter, so it will not be a problem. This month season many more tourists along the way and solo person will difficult to get separate room and service in mountain areas. But we try to provide the best and exceptional service to our guests.
Our company focused on hospitality service; it doesn't matter whether you are coming alone or group.
Type of Trekking
There are two types of trekking; we are organizing a tea house and camping trek. In which trek do you prefer to adventure in mountain areas. Usually, now a day's advantageous tea houses trekking and we don't need to arrange all the necessary elements during the trek for a meal and trekking camp. We carry our cloth and dry food like chocolates.
Camping trek is a complete arrangement of the equipment, sleeping mats, dining tent, kitchen equipment, and foods for the trekking. So we need teamwork for the support of our guests. Company mange guide, assistance guide Sherpa, cook, and porter for food cloth, shelter, it depends on the group size. Our company does as our guest choice.
Accommodation
Along the way to Annapurna region trek, there was a facilitated lodge for the guest. In the primary trekking season, so there was a crowed every tea house. Although they will provide friendly service, as a god. Sometimes we have to adjust with other room, sharing with another guest because of the overflow of the trekkers. In high altitude areas, the tea house is a shortened number.
Food and Beverage
Mainly in these areas, try to provide an organic vegetable item on their product. Tea houses focused on Healthy food items and prepared for their guest. Here, you can buy a purified water product from the mountain. Every hotel provides fresh and organic food, so their service was amazing to us.
Physical Fitness and Experience
Trekking in high altitude physical fitness is very important because of the walking power and maintain our health. If you are physically fit and healthy, you will easily able to touch the destination. Experience also need for the walking, after how long do you walk rest, what kind of food used during high altitude knowledge is very important Himalayan trekking. Otherwise, we will provide information, but you have to mentally and physically ready for the adventurous journey in high altitude areas in Nepal.
Trekking equipment
Trekking equipment requires upon how long do you participate in the trek and in which season? It will depend. Here is some list of this trek:
October is the best season for the Himalayan trekking in Nepal. Not only Annapurna circuit trek but also all the route of Annapurna region, Everest region trek, Manasalu, Lantange and all other mountain regions in Nepal. There was a constable weather condition, and we could have a spectacular view of nature, landscape, and snow-covered mountains. Thus it was the outstanding time of the adventurous activities in Nepal.