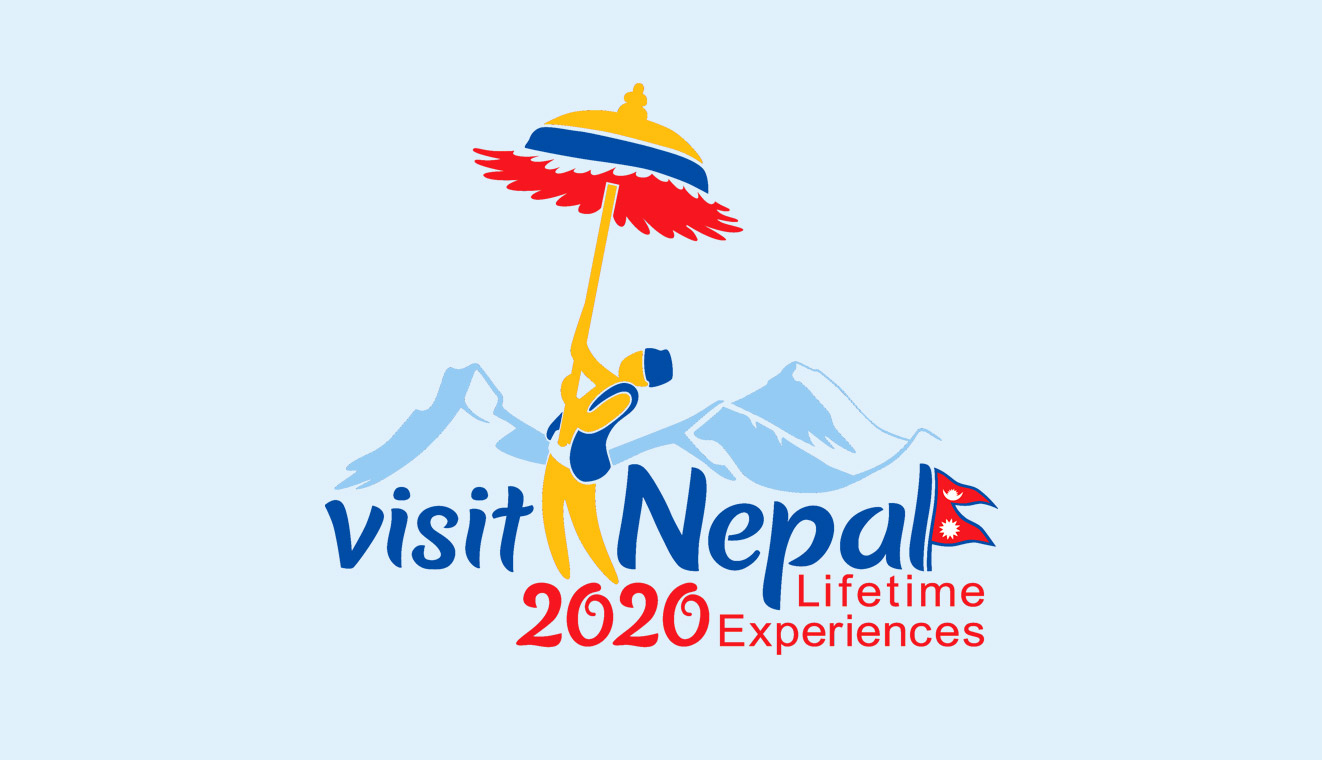 Admin
September 1, 2019
0
Visit Nepal 2020 detail Information and offers to travel in Nepal.
Why visit Nepal 2020 for various reasons that this country has to offer, in the first place, Nepal one of the safest and friendly country to visit and explore its scenic surroundings.
Nepal is a country enriched with beautiful scenery from warm, and low-land of Terai belt the flatland to cooler alpine hills covered with lovely green forest that extends to the northern zone of ice and glaciers.
Why visit Nepal 2020 as people are unaware for a small country offers varied scenic and cultural destinations all in the comfort of friendly hotels and resorts, from the land of rare endangered Royal Tiger that habitats to high Yak and Yeti mountain trails.
Nepal offers a wide range of exotic destination to all types of people and as well for age groups from leisure sightseeing tour around places of great interest within world heritage sites.
Travelers can enjoy a visit from popular touristic places to hidden areas around least explored and ventured by other visitors.
Why visit Nepal 2020 a country of world highest mountains out of 14 high peaks on this planet where 8th high mountains located within Nepal from number one Mt. Everest, world 3rd Mt. Kanchenjunga, 4th high Mt. Lhotse with 5th tallest Mt. Makalu and 6th high Mt. Cho-Oyu extends to world 7th and 8th Mt. Dhaulagiri and Mt. Manaslu with last 10th highest peaks Mt. Annapurna.
Besides world, eight thousand meters peaks, Nepal is equally famous for lesser mountain range from above 5,500 meters to 7,000 meters higher.
Nowadays in this world, where one can find an extensive and massive range of mountains which is known as the Himalaya. The word comes from ancient Sanskrit means snow for Him and 'laya' as the range.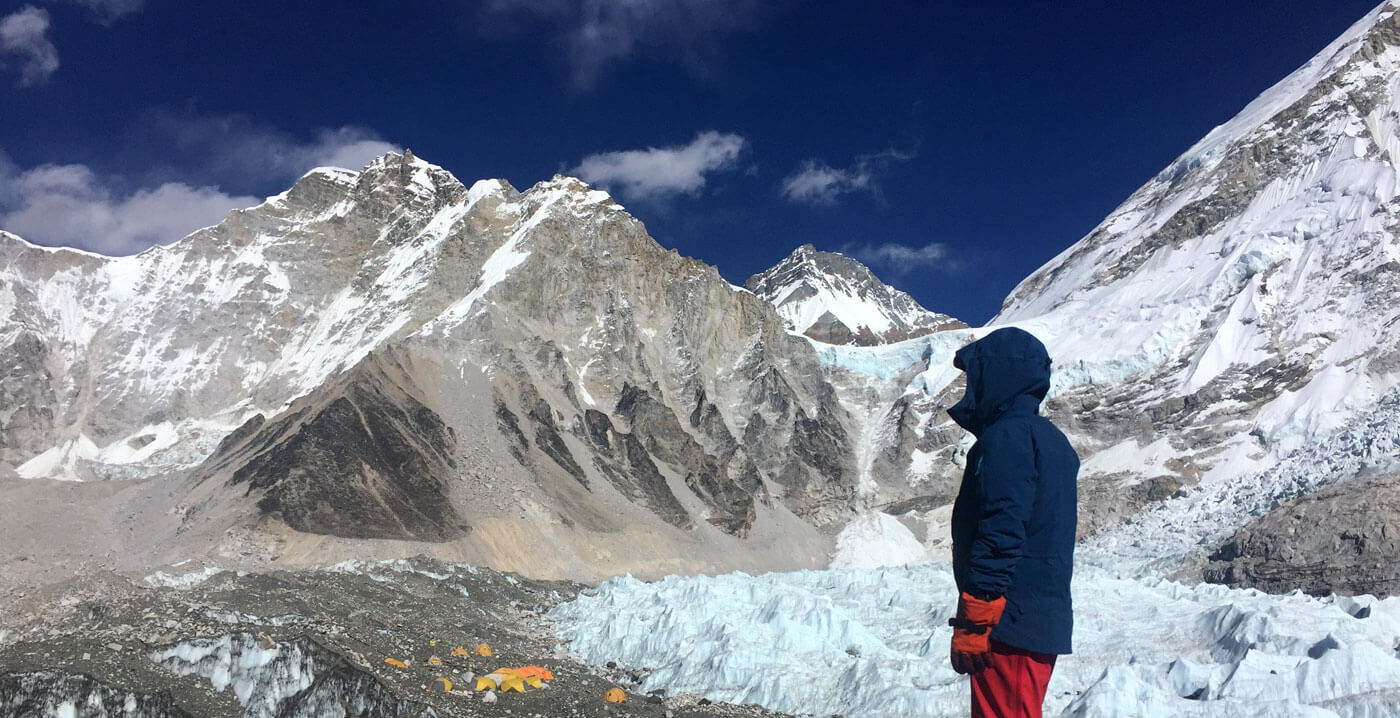 Besides world tallest mountains the warm, friendly smiles and hospitality make Nepal as a beautiful country to visit, whether in towns, cities or around high mountains rural farm villages, where Nepalese are same in welcoming travelers and guests from local or foreigners.
Amazing to know that Nepal world's most fascinating and most vibrant country in terms of great dramatic bio-diversity as Nepal with a unique geographical location that includes various range of altitudes.
Where heights range from low of 60 meters to the highest point of the world on top Mt. Everest at 8,848 meters high all in a mere distance of 150 k.m that results to varied climatic difference from low warm sub-tropical to cooler alpine hills ending at arctic cold zone with freezing temperatures of remorseless fields of ice and glaciers.
Due to a country great diversity of landscapes and climate making Home to 02 % of all the flowering plants in the world;
 08 % of the world's population of birds (of more than 857 species);
 04 % of mammals on earth; 11 of the world's 15 families of butterflies (more than 500 species); 600 indigenous plant families; 319 types of eye-catching orchids.
Nepal is to enhance with abundant species of flora and fauna for a small country that occupies only 0.03% of the earth and yet with a considerable variation that makes the country one of the most exciting and fascinating to visit all times including the 2020 year. 
The brief look of Nepal:
An Area of 147, 181 sq. Km situated between China in the north and India towards South-West and in the East.
Kathmandu is the capital and commercial hub of the country with more than 23 million populations living from the low land of Terai to mid hills and around the mountainous area. 
National Language is Nepali; however, travel-trade people understand and speaks English as well.
The Political System a Republic with Multi-Partyy Democracy with four main seasons (1) Spring (2) Summer: June to August,
(3) Autumn: September-November, (4) Winter: December-February.
Nepal can be visited around the whole year round as per your dream destinations from cultural Tour to scenic trekking or Mountaineering.
Nepal is more than 60 ethnic groups and 70 native spoken languages that make the country of varied, exciting cultures and a melting pot of different colorful festivals all around the year that makes your visit even more exciting and fun.
Why visit Nepal 2020 for various exotic holidays that one can enjoy from cultural-historical Tour to trekking or Mountaineering includes many other pleasant exotic destinations.
Cultural, Religious to Historical and scenic Tours:

Nepal, with its varied cultures and traditions, makes one of the most exciting places on earth, where one can join in for cultural, religious to historical and scenic tours.
Once you arrived in Kathmandu, a modern metropolitan city with an ancient historical backdrop, where travelers can visit its, old monuments of both Hindu and Buddhism religions.
Where cultures of both religions go hand in hand with impressive temples, monasteries and Stupas includes old Royal palaces and beautiful courtyard, where houses built in terracotta and pagoda style of its intricate design a masterpiece of art and craft works that one can witness on exciting Tour within Kathmandu.
Kathmandu valley composes of three main cities with Kathmandu the central town, includes the sub-major city of Patan / Lalitpur and Bhaktapur.
All cities enriched with beautiful craftsmanship with excellent heritage sites that one can enjoy during a day or more tour to cover all areas of Kathmandu and adjoining towns of great interest.
Scenic Tour includes visits to excellent viewpoints of Nagarkot, Dhulikhel or Daman with other beautiful hills to catch the glorious panorama of Himalayan peaks where some areas like Nagarkot and Dhulikhel offers impressive sunrise views over the chain of Himalayan peaks towards Everest range.
Pokhara is another famous touristic city beyond Kathmandu of 30 minutes air distance and six hours on the surface, a city blessed with the natural beauty of high snow-capped peaks of Annapurna Himalaya range with majestic Machhapuchare Himal the famous Fish Tail peak that reflects on its calm Phewa and Begnas Lakes.
A fantastic place Pokhara surrounded by green rolling hills dotted with farm villages and terraces with high contrast to white snow-capped peaks in the north.
Pokhara also a significant start and ending point of much various trekking around Annapurna region high and mid-hills including mountaineering expeditions.
Pokhara, a premier place for all kinds of adventure sports from trekking, biking, climbing, rafting, kayaking and paragliding to Zip Flyer, includes pleasant Ultra-Light flights.
Many places around Nepal, where one can take a visit to pleasant and scenic points for fantastic mountain views in the comfort of the sweet and cozy lodge or resorts.
Historical Tour another exciting part that Nepal has to offer where the country is renowned for historical places from Kathmandu, Patan, Bhaktapur cities to Changunarayan with oldest temples and Syambhunath Stupa the ancient and sites of both religious and historical background.
Historical Tour extends to various and many exciting places around Nepal but the most crucial visit of Lumbini, the ancient birthplace of Lord Buddha known as The Light of Asia.
Other fun, enjoyable activities include a short hike, trekking to rafting or staying in local villages famous and popularly known as Home Stay programs.
Short Hiking:
A country with a wide range of mountains offers a scenic hike around Kathmandu valley rim hills where one can enjoy a day walk to more of 2-3 days trek in the comfort of lovely hill lodge and resorts.
Around Kathmandu valley short hike and country walk provide an excellent choice to Phulchoki, Shivapuri and Nagarjuna hills offer superb views of Himalayan peaks in the harmony of tranquil forest surroundings.
Hike within the valley rim from Kakani-Chisapani to Nagarkot extends towards Dhulikhel town with grand views of a mountain range in serene surroundings exploring rural farm villages and lovely cool woodland.
Pokhara another scenic place for hiking where one can walk for a day or more days in the backdrop of high Annapurna Himalayan range of mountains.

Trekking:
Nepal, one of the leading and renowned destinations for all types of trekking adventure from a few days to a week or more where one can extend further of two-three weeks and months. 
Where and whatever region you choose all walks offers breathtaking panoramic views of high world peaks in the harmony of local villages impressive cultures.
Trekking in Nepal offers moderate-adventurous to challenging walks with pleasant scenic trails with ever-present views of high snow-capped mountains.
Trekking in Nepal provides excellent choices around the famous and popular region of Annapurna Himalaya or Everest to Langtang areas all in the comfort where one can spend in beautiful local lodge.
Nepal offers a varied wide range of trekking from Far East of Kanchenjunga and Makalu to Mid-West around Manaslu, Tsum Valley, and Ganesh Himal.
Other exciting and remote areas include Upper Mustang, Upper and Lower Dolpo to Humla / Limi valley, one of the most excellent adventures on trekking where one can join in for Great Trans Himalaya Trails trekking covering from far east to the far west of more than three months experience.
National Parks for wild-life safari:
Nepal a beautiful country besides other cultural tours and adventure trekking where one can enjoy joining wild-life safari riding on elephant backs on the lookout for wild mammals and exotic birdlife.

Nepal offers several best parks for jungle activities within deep green sub-tropical jungles located south of the country, where endangered Royal Bengal Tiger, One Horned Rhinoceros, many types of deer, crocodiles, reptiles to various species of birds, where one can spend in many excellent lodges and jungle resorts.
National Parks of Nepal for wild-life safari most famous is Chitwan National Park, regarded as Asia's best park for wild-life activities and facilities of charming jungle lodges guided by expert naturalist and jungle guides.
The other park which is at far west the Bardiya National Park less visited park famous for endangered wild animals where freshwater dolphins are can found.
For more birdlife, one can visit Kosi Tappu Wild-Life located southeast of the country famous for water birdlife and the rare wild buffalo known as 'Arna.'
All national parks within driving and air distance, where one can take the options of a day or more to a week for Wild-Life activities and safari.
Mountaineering Expeditions and Trekking Peaks Climb:
Last but not the least Mountaineering comes first besides trekking, as mountaineering expeditions were the first phase of tourism with a history that dates the back the too early 1950s when most of the famous world mountains were conquer.
Mt. Annapurna world 10th highest at above 8,091 m the first eight thousand meters peak ever climbed and conquered in 1950 by French Expeditions even before Mt. Everest was summited in 1953 by Tenzing and Hillary.
Nepal Himalaya mountain range offers a wide range of exciting adventure from above 6,700 m to 7,000 meters or above 8,000 meters peaks summits.
For beginners in Mountaineering Nepal provides excellent adventure on trekking peaks from above 5,500 m to more than 6,500 m high.
An exciting thrill for both new climbers in Mountaineering to veteran adventurer, where Nepal offers a wide range of opportunities that one can choose besides more extended mountaineering expeditions.

Why visit Nepal 2020:
Nepal, a country for all kinds of various holidays from cultural, historical Tour to trekking or Mountaineering, and as well for various adventure sports activities.
Where one can relax facing views of high snow-capped peaks in one of the mountain resorts or Home Stay within the harmony of local village communities.
Besides all adventure programs that country has to offer, where all high mountains with massive glaciers that feed the rivers, which makes an excellent adventure rafting on Himalayan Rivers.
Nepal offers various networks of wild and mild rivers for exciting rafting floating on rubber inflatable boats/rafts guided by expert river guides.
Rafting Himalayan Rivers is another way to enjoy your time in Nepal for a day to few days or more to a week staying overnights in tented camps on wide sandy beaches or River resorts.
Rafting Himalayan Rivers offers a wide range of exciting and thrilling rivers from moderate and scenic floats to exciting, adventurous thrill encountering drops, holes, and rapids with bouncy enjoyable waves.
The information offered explains all travelers what and where to plan your next enjoyable and memorable trips in the land of Himalayan wonders that is Nepal.
So Visit Nepal 2020 is not too far, so make your plan and book for your exciting trip to Nepal.
Bon Voyage!!!!!!!!!