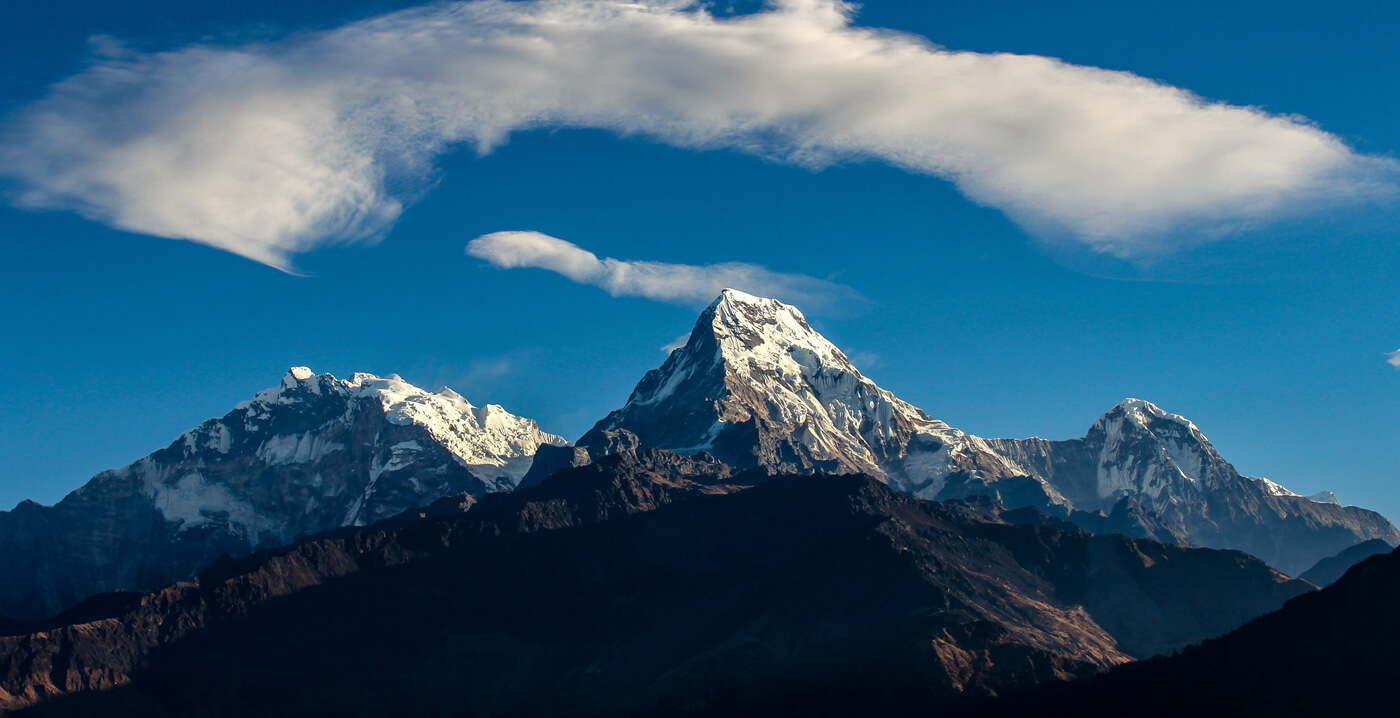 Most recommended and beautiful places to visit in Nepal in 2019.
Nepal's most beautiful places to visit with various options to choose from as per your interest and duration of holidays, as the country offers a wide range of fascinating areas for one to enjoy with mesmerizing times.
Nepal's most beautiful places depend upon your interest and duration of time as there are many marvelous places to visit from cultural-historical tour with world heritage sites or for scenic views of mountain and sunrise in the harmony of the pristine natural environment.
Kathmandu city and its adjoining cities are exciting and beautiful places to visit before starting your significant journey around Nepal Himalaya.
Popular places to visit in Nepal
Kathmandu city:
Although a metropolitan and capital city of Nepal, still retains its old-time glorious a perfect place to enjoy a cultural, historical tour around areas of interest as Kathmandu steeped with UNESCO World Heritage Sites along with scenic views of snow-capped peaks.
Patan City:
Patan, also called Lalitpur, a city of fine arts and crafts, which is a neighboring city of Kathmandu, offers significant cultural areas and historical sites of old temples, Buddhist Stupas, and ancient royal courtyard.
Bhaktapur city:
One of the most must-visit cities located within Kathmandu city, although the city has grown over the years yet Bhaktapur holds ancient monuments as it was for the past hundreds of centuries.
Bhaktapur a city full of liveliness with native culture and colorful custom where visitors are taken back to the mean era period time in the harmony of local immense traditional life surround by masterpiece work of arts on its old building and temples.
Pokhara city:
Beyond Kathmandu, where overland or flight take you at beautiful and most marvelous city in Pokhara, blessed with natural beauty and wonders of high Annapurna Himalaya with towering Machhapuchare Himal' Fish Tail' that reflects on its serene Phewa and Begnas Lakes.
A scenic city dominated by high mountain views and natural scenery of rolling green hills and verdant valley, where most trekking and other adventure starts and ends on this lovely scenic Pokhara.
Pokhara city, although a low, warm country with mild temperatures yet catching views of mountains at close distance, the town provides excellent activities like adventure sports from paragliding, ultra-light flights to Zip Flyer, and much more.
Chitwan National Park:
One of the famous national parks within Nepal as well as best parks in Asia for jungle and wildlife safari, located mid-south of the country, a mere distance from Pokhara and Kathmandu at driving distance.
Where visitors can enjoy a wildlife safari on elephant backs or jungle walks on the lookout for wild animals like rare and endangered Royal Bengal Tiger, One Horned Rhinoceros with other mammals and exotic birdlife all in the comfort of lovely jungle lodge and resorts.
Trekking Areas one of the best beautiful places to visit:
Annapurna Circuit:
Annapurna Circuit, a popular trekking trail listed as world best adventure destination due to immense beautiful surroundings, where walk leads from low-warm areas to cooler hills and at the northern zone of ice and glaciers.
A beautiful country where culture, vegetation, landscapes, and climate changes every day, which makes this trek more interesting with views of the mountain on daily walks and in the comfort of the beautiful cozy local lodge, as trek proceeds to the higher area at scenic Manang valley enclosed within an array of peaks.
Walk take you to cross high scenic Thorang-la pass at 5,545 m facing eye-catching scenery of hills and snow-capped mountain range and then descend to beautiful areas of Mustang and at the charming town of Jomsom where you can fly to Pokhara or continue walking.
Annapurna Base Camp and Sanctuary:
Annapurna base camp, most beautiful place to visit and one of the shortest base camp trips within whole Himalaya within a week duration time frame that leads you from Pokhara to high green hills and entering into broad scenic Annapurna Sanctuary and base camp.
Annapurna base camp and sanctuary enclosed by an array of peaks which you can enjoy views of beautiful scenery in the comfort of a lovely cozy lodge.
Ghorepani and Poon Hill:
One of the shortest and most beautiful spots around Himalaya where walk leads you to high cooler hills from the city of Pokhara, at Ghorepani surrounded by lovely rhododendron tree lines, in springtime the place is spectacular with wildflowers in full bloom.
Ghorepani area regarded as the world's most extensive natural garden, which you can witness during the month March to May months, from Ghorepani hike to Poon Hill for a magnificent panorama of mountains with striking sunrise over Dhaulagiri-Annapurna and Manaslu range with Machhapuchare Himal' Fish Tail'.
Everest base camp:
World-renowned for adventure and scenic views along with local Sherpa impressive culture of Buddhism religion.
Everest base camp a trek of little less of two weeks that takes you from Kathmandu flying in to land at Sherpa town in Lukla, where walk leads you to beautiful scenery exploring attractive local villages to reach at famous Everest base camp, beneath towering Mt. Everest and close to massive Khumbu-Ice Falls.
Thyangboche Monastery:
Scenic and cultural walks of week duration flying into Lukla that takes you past famous Namche Bazaar along with beautiful views of high peaks to reach lovely Thyangboche and its monastery surrounded by high mountains with views of Everest and magnificent Amadablam.
Visit of its colorful monastery of great interest and the area located in the midst of a serene forest of rhododendron and pine trees along with fabulous views.
Langtang Valley:
The closest and most beautiful place to visit, which is the nearest Himalayan range from the capital Kathmandu where a drive leads you to cooler alpine hills covered with a lovely forest of rhododendron and pine tree lines.
The walk takes you along beautiful views of snow-capped peaks of Langtang and Central Himalayan mountains following through traditional Tamang villages, the tribe of Langtang Himal.
Finally, the walk takes you at the spectacular and scenic valley of Langtang in Kyanjin, a small settlement enclosed with an array of high mountains of Langtang and Jugal Himal range, an enjoyable and beautiful walk of week duration.