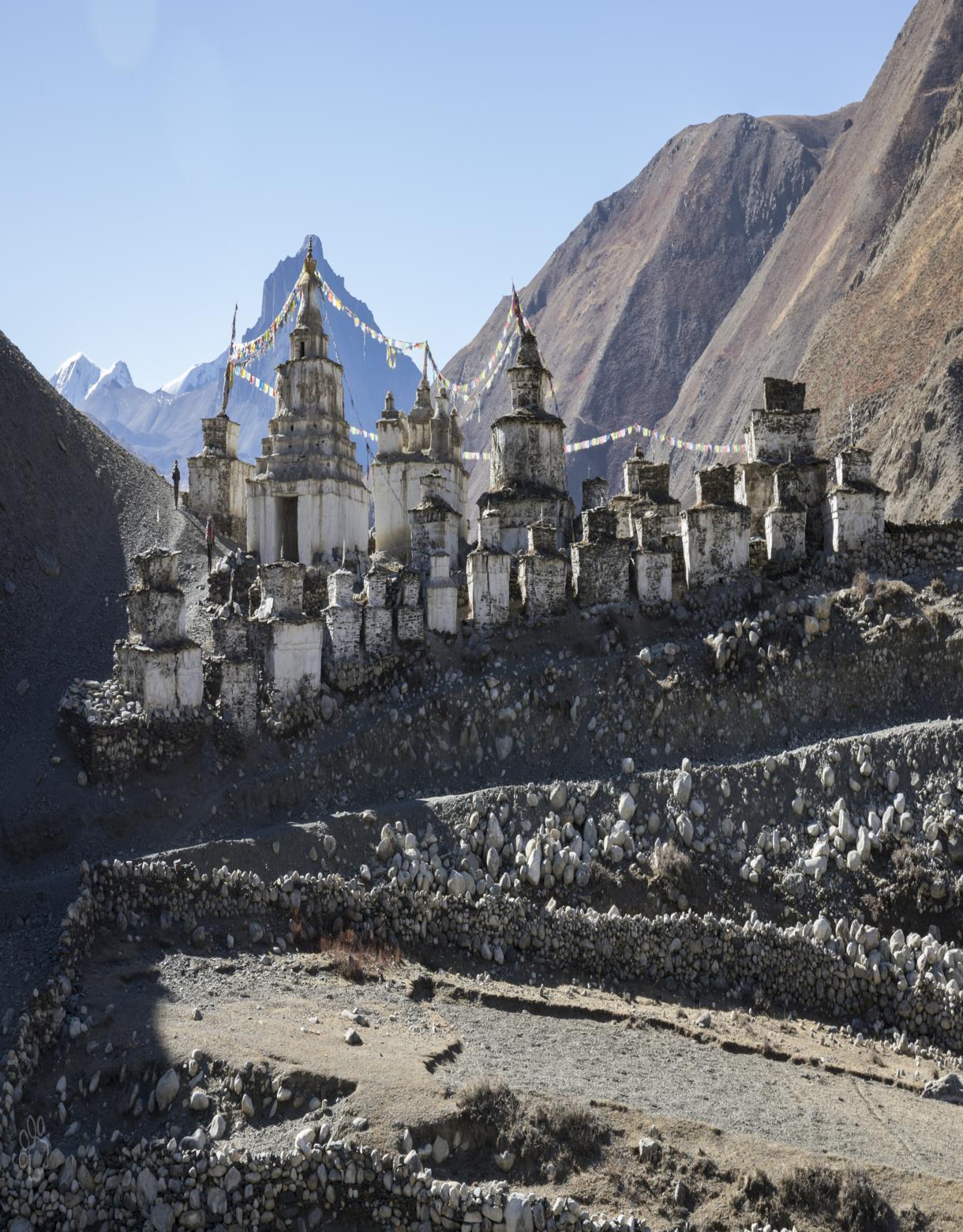 Off-Season Trekking in Nepal
In Nepal trekking categories two season during one year, is goes around six month. March to May and September to November. Rest of the month, we called off-season trekking in Nepal. Jun to August because of the rain and December to February winter season Himalayan region became a frozen and bad weather could good view of nature and mountain range. Somehow some of the part of Nepal we can trek and have a fun. Sometime weather factor doesn't matter because of the global worming off season trek also really adventurous because of the good view and clear weather.
Who doesn't have time during season of the trek in Nepal, they can travel any time in Nepal. They can tour some of the amazing places like ancient monument, temple, world heritage site and short trekking trail.  Nepal is the land of diverse culture, ethnicity, nature and landscape.
Some of the region are under covered by shadow of the rain, Upper Mustang trek, Narphu Valley Trek and Upper Dolpa Trek. Monsoon season will be the best time for these trekking trail.
List Some of Off-Season Trekking in Nepal
Upper Mustang Trek
Upper Mustang trek is the shadow of rain area, there is no rain during monsoon and summer season. So there is an option can be trekking in this area. But winter season is very cold in this areas, so people are migrated to the lower part of the areas at that movement.
Highlights of this trek
Attraction of the Hindu and Buddhist temple and monasteries
Explore Tibetan Buddhist culture, monasteries, prayer flags, and chortens.
Visit popular Marpha village, forbidden kingdom of Lo.
Kaligandi River, deepest gorge
You can visit different Nepali culture and life style of people
Stunning view of mountain range, Annapurna range, Dhaulagiri and many more peaks.
Poon Hill Trek
Poon hill trek is the best trekking destination even in off-season trek in Nepal. It was short duration trek, start from the pokhara finish within 4-5 days. From where Ghorepani Poon hill 360 view was awesome mountain range. If we went monsoon season, you have to preparation about rain cover and rain coat, it will be able to do a trek. This trek is the combination of the breathtaking Mountain, natural view, diverse culture and life style of people.
Even in winter season somehow colder than the other season but it doesn't matter for the lower region and until Ghorepani trek.
Kathmadu Pokhara Valley Tour
Kathmandu is the city of temple. Here are many world heritage site, ancient monument. These reflects our culture and tradition trough the art and architecture. Kathmandu valley covers Kathmandu, Bhagtapur and Lalitpur district. We had a great chance to visit Hindu Buddhist temple and Monasteries. We are rich in tradition and ancient heritage sites, so you can here for explore our cultural norms, values and life style through the religion and art.
Our company provides a private vehicle and knowledgeable tour guide, he/she will provide an information about the importance and cultural aspect through the heritage sites.
Pokhara is another popular destination for the worldwide traveler. It was naturally decorated city and amazing view of nature and snow-capped mountain. Here is also some monument reflect the culture and art. There are many more gorges because of the landscape, we can explore the different lake and waterfall. Pokhara is the city of lake. Phew lake is very famous and it is near to the tourist areas. If anybody doesn't like to stay on crowed area, it will be the best place to enjoy with the nature and peaceful place. So every year domestic and international tourist choose this destination.
Chitwan National Park Tour
Chitwan National Park is also comes under the UNESCO world heritage site. In this place, we can explore the diversity of vegetation, fauna, mammals, birds and Tharu culture and life style.
Chitwan national park is very famous for the Wildlife Safari, Bird Watching, and Tiger Tracking in Nepal. This national park very popular in Asia, where we have a chance to spotted endangered One-horned Rhinos, Royal Bengal Tiger, Deer, Monkeys,  Wild Boar and up to 544 species of birds. Inside Chitwan national park Elephant safari, breeding center are the attraction of this park where many tourist came from the different country. Tharu culture and life style another most important attraction for the guest.
There are many tourist guest house inside park and outside for the guest. They will provide organic food and service.
Lumbuni Tour (Birth place of Lord Buddha)
Lumbani is the pilgrimage site of Buddha birth place. This is spiritual site, who are looking far away from the pain and misery, here we are doing meditation and pray to the Buddha for the enlightenment and peace.
There are many Buddhist monastery build by the different foreign country, these shows their spectacular and diverse architecture they showcase. There are many more attraction of the Gautam Buddha birth place. Maya Devi gave a birth to the baby Buddha. While there are various engraving and evidences of the Lumbuni being birth place and glorified by the people from the centuries. The archaeologist discover the proof Ashok pillar, Maya Devi temple and hundred years ago evidences linkage between Lumbuni and Buddha   
If you are really fascinated to visit exotic, scared place in south Asia, spiritual destination, it will be the best journey in Nepal.
Rafting/kayaking
Nepal is one of the reputed adventure for the rafting and kayaking. There are many more rivers flow from the high Himalayan range. Rivers are rise dramatically in monsoon season But Trisuli River remain safe for the rafting and kayaking. It is more adventurous on rising level of water, so it will be good option for the off season time of travel and tour in Nepal.
Benefit of the Off-Season Trekking in Nepal
01 Less crowed
02 Easy to find a guest house
03 Budget trek
04 High priority to the guest
Monsoon Trek
During monsoon time isn't good time to trek for the stunning view of landscape, nature and mountain range. Some of the reason make a trek on monsoon; beautiful nature, with bright green fields, cleaner air and wildflowers.
Nepal has some of the trekking destination that are good for monsoon season. There are shadow of rain zone, it will be the best option for the monsoon trekking in Nepal.
Winter Trek:
Winter season goes to November till February. This is coldest season in high Himalayan areas. This time also good for the trekking but you have to preparation for the warmer cloth and sleeping bags. Otherwise it will very difficult to high altitude trekking in mountain range. View wise this season is not bad for the trek.
If you cannot trek on winter season higher altitude, you can visit lower part of the Tarai region Nepal, where we can explore the diversity of flora, fauna, culture and life style people.
Note: Nepal has many more alternative for adventurous activities in off season. In my point of view monsoon season, some of the part will be clear by the raining and view was super cool and outstanding but the high altitude is not rain. So we have a choice a trek for the short duration of time can be touch our Himalayan range close view from the distance. Thus Annapurna conservation, Poon Hill trek, Mardi Himal trek, Upper Mustang Trek, Nar Phu Valley Trek, Everest View Trek and some tour trip in Nepal.