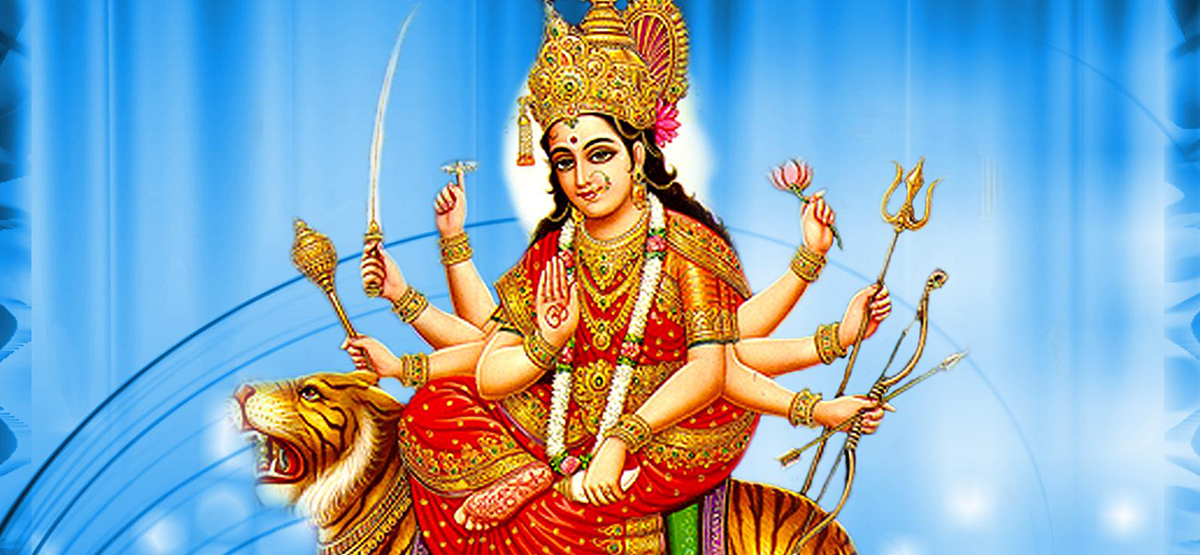 Admin
November 14, 2019
0
Nepal Most Celebrated Festival
Nepal most celebrated festivals are full of enjoyment, fun, and merriment with lots of lively colors that add to festivals events, where all occasion falls on auspicious time and day as per Hindu Lunar Calendar.
Nepal most celebrated festivals vary throughout the country. Still, the major and renowned one is Dashain or Dashera, celebrating victory over evils, comes from the ancient history of mythology where goddess in the form of a warrior killed the demons, that obstructed peaceful life of the humans on earth.
The festival of Dashain or Dashera goes on for Ten days in the months of mid-September or October times according to the Nepalese Hindu calendar called the era as Bikram Sambat, which is 57 years ahead of Christian Calendar AD.
Dashera and Dasain, the longest and most celebrated festivals of Nepal, where most Nepalese stay home and visit their families, and all Government and private offices and schools are closed, where everyone leaves to celebrate the significant events among home village/town friends and with family members. 
A celebration the brighten the skies of villages, town, and cities filled with colorful kites where a large number of goats, buffaloes, ducks, and Chickens fills the market place for sale for the festivals, the animals are sacrificed on the night of 'Kal Ratri' to honor Goddess Durga celebrating her victory over evil ones. 
On the day of Dasami, everyone wears new clothes and visits family elders, to receive blessings from parents or older members of the family blessed with 'Tika' of vermilion with uncooked rice paste put on foreheads. 
Following days of Dasain or Dashera where families and friends unite and enjoy feasts of lavish meals consumed greeting each other imparted with gifts to exchange, these significant festival events complete on the day and night of the full moon.
 Ghatastappana to Phulpati:
 Which is the auspicious day starting of the great festival 'Dashain,' lasts for ten days, this is the day where all household grows maize and barely called Jamara in Nepalese language. Then arrive the day of Phulpati, where visitors can witness in Kathmandu at old Durbar Square.
 Brahmins saint visits Gorkha Durbar to offer flowers, etc. to the shrine where high dignitaries also observe the Gorkha Army parade and accept Guards of Honor to begin the Phulpati heralding the great Dashain Festival.
 Durga Puja (Maha Ashtami)- mass animals are sacrificed on this day:
 Eight-day of the festival known as 'Kalratri,' animals (goats, buffaloes and ducks and chickens) sacrificed in the temples to Goddess Durga and also at homes, the offering of sacrifices continues till the ninth day where the meats are eaten among friends and family members.
 Mahanavami the auspicious day of blessing and significant event known as Vijaya Dasami (Tika):
 Elders and seniors of Hindu house mark the foreheads of juniors with 'Tika' and get blessed from a senior member of the family, where great feast marks the day, while young children enjoy flying kits and playing in swing and smaller ferry wheels made by village and town communities adding excitement to the festival. 
Kojagrat Purnima:
 Tihar (festival of lights): 
 After great festivals of Dashain or Dashera soon follows Tihar / Diwali, falls during the end of October and in November months, which is Hindu and country's second big festival. 
It is also known as the festival of lights, where candlelight, tinsel decorations, and festive colored sweets are presented in honor of the goddess of wealth and fortune known as Laxmi.
On different days, offerings with celebrations take place also honor domestic animals and birds such as crows, dogs, cows, and oxen, on the night of Laxmi Puja, colorful marigold garlands are hung on windows and main doors with lamps lighted to invite Laxmi, the goddess of wealth and fortune into homes and offices. 
After ending the Tihar festival of lights comes Mha Puja, another New Year Day of local native Newar people tribe of Kathmandu valley, which begins their Nepal Era, is the day of the self, when people give themselves blessing to remain healthy and happy for the rest of the year. 
Along with Mha Puja of Newar community Bhai Tika festival is attached almost on same day which is the last day of Tihar, where sisters make offerings and bless their brothers, the ritual of breaking wall-nuts, putting on garlands of flowers and encircling brothers in rings of mustard oil to protect them from Yama, lord of the Neither-World. 
On the first day of the festival, people worship 'crows' and on the second day 'dog' is praised in the morning and is given good food to eat.
Maghe Sankranti:
Nepal most celebrated festivals beside Dashain and Tihar is Maghe Sankranti falls during winter months of January as per Hindu calendar celebrated by all Nepalese welcoming the winter season consuming underground edible roots like sweet potatoes and yam, where locals visits far and wide to holy ponds and lakes for a dip and bathe belief is that cleanse the sin of hundred lifetimes.
Maghe Sankranti selects for low-land Tharu people of Terai belt a great festival for these indigenous tribes as well for hill tribes Magar people where grand celebration and fete held in villages and towns exchanging greetings with fun and merriment during this winter festival event.
Nepalese New Year:
Nepalese New Year takes place around mid-month of April the New Year day called Bikram Sambat; the New Year day observed grandly and distinctively, a celebration among friends and family members a great party time to enjoy the coming of New Year.
Shiva Ratri (Anniversary of Lord Shiva):
 Falls around mid-February or in March as per Hindu calendar, in honor of Hindu's most important God 'Lord Shiva.' During Maha / Great Shivaratri, devotees and followers throughout India and Nepal visit in mass number at holy Pashupatinath temple to worship Lord Shiva. 
Mahashivaratri, or the night of Shiva, the Hindu god of destruction, is the biggest festival observed in the temple of Pashupatinath at Kathmandu. Similarly, all around Hindu villages and towns visits the temple of Shiva for worship and blessing from the priest for a good life.
Teej:
Teej festival is known as women celebrated by Hindu Nepali women. The festival was famous in Nepali women, and they were fasting for the husband's long life and prosperity. The Teej festival falls on August . in this movement, married and unmarried ladies were getting together and celebrate the festive. It was the opportunity of a reunion of the mother, daughter, and relatives.
The first day's women were gathered and having good food because they were fasting on the second day, especially married women celebrate the husband's good and long life. But, unmarried were future husbands sincere and good personality. Women wore read Shari is also another attraction of the festival. They were worshipping God Shiva and Radha and Krishna. After worshipping God, women were dancing and singing, make a movement memorable sharing their pitty and humor through the song, what happened in their life. It was a great occasion for the Nepali Hindu women.
Holi: 
Holi is also known as Fagupurnima in Nepal, celebrated every year through the Nepali calendar. This is the color festival, and Hindu people celebrate by throwing color powder and color water each other with sharing the fun friends and family.
Gaijatraa