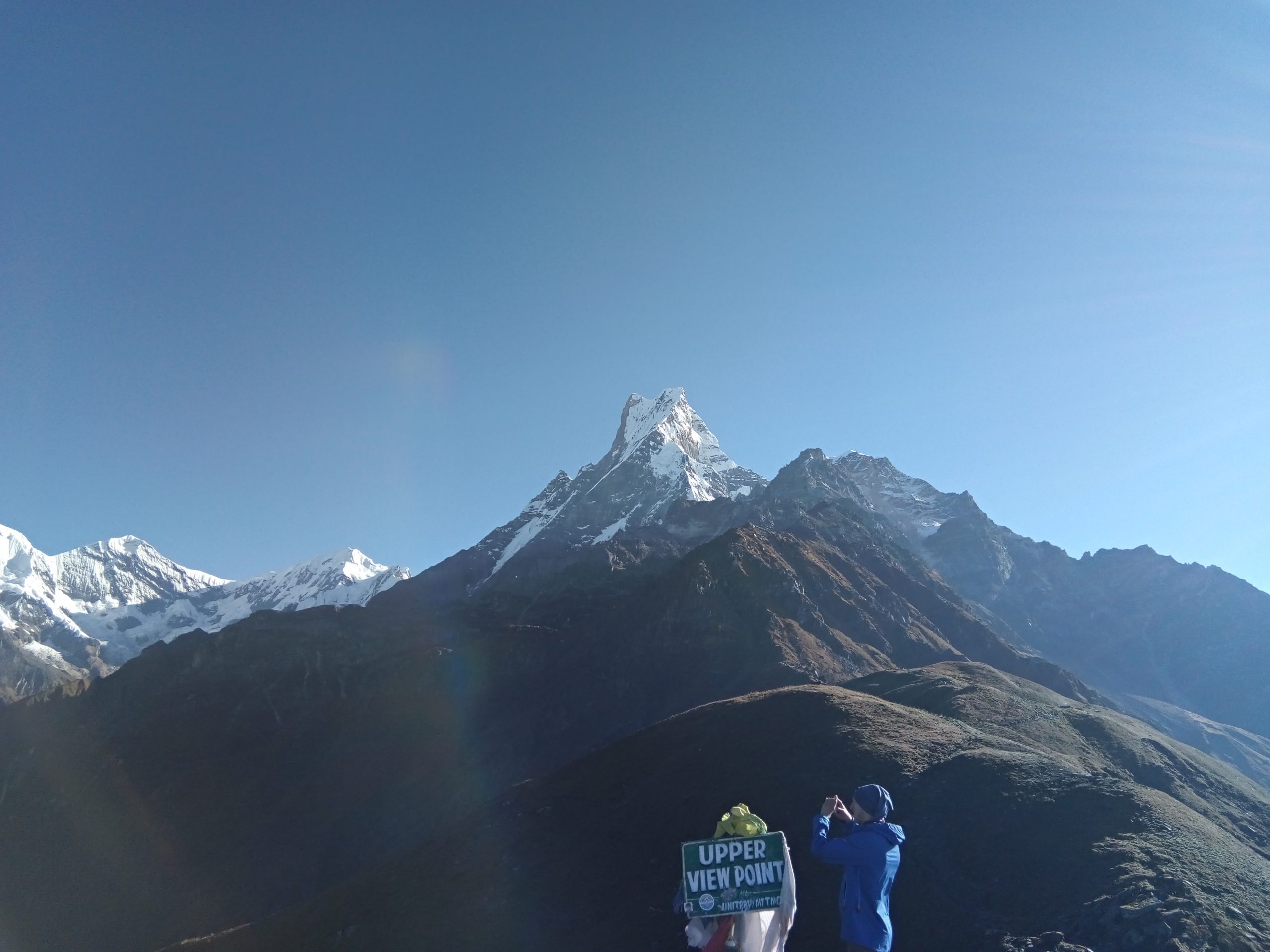 Mardi Himal Trek is the Best Adventurous Destination
Mardi Himal trek is the best adventurous destination for those who are seeking short and sweet trail finish within a short duration. It was the mixture of the adventure with nature and beautiful Nepali typical village and their culture. When you are doing a trek, you will feel more pleasure from nature. Awesome nature takes you on paradise. Humans begin to become intoxicated by the spectacular mountain range and most of the parts covered by the hilly areas and decorated by nature. So every adventure lover fully dedicated to nature and never wants to depart from there but we have to move our lifestyle.
Mardi Himal trek is such a fabulous journey for the recreation of our holiday. Who doesn't have that much of time, they can visit within 4/5 days? This is the virgin trail to do a trekking and closer view of the Himalayan range. In this trekking, trail lodges provide a hospitality service and organic food/vegetable from the local product. You can feel the local product test and the lifestyle of the people. It was a great chance to touch the local village style of the Nepali tradition and culture.
Mardi Himal trek is the best adventurous destination offers unique trails in Annapurna conservation areas. Thus it covers the very short duration of time very popular with many more foreigner and domestic tourists. This trek begging from the end, we are very intimate with nature, stunning landscape and mountain range. From the start our journey mountain gives an amazing view in our eyesight, it will never delete. Such a way our journey became a lifetime memory. Mostly trail goes through the forest and surrounding crystal clear snow-covered mountain. Every morning wakeup astonishing Himalayan range view on top of the sunrise will be outstanding performance never stop our Mardi Himal base camp trek.
Adventure Alpine Gorkha Treks & Expedition will be leading the trekking company in Nepal provides an opportunity to touch the Paradise of the earth. It will be the overwhelmed adventurous destination of the trekking trail in Nepal.
Feature of Mardi Himal Base camp trekking:
It was located most famous Annapurna trekking region.
Fewer crowds and organic service provider
Trekking with nature and it makes us intimate relation
Soaked view of green hills, snow-capped mountain and walks into the pristine forest of lovely rhododendron and oak
The overwhelming view of Annapurna ranges, Machhapuchhre (Fishtail), Mardi Himal, Lamjung Himal, Dhaulagiri, and many more peaks.
In a short time, we had a great view of Mardi Himal is located beneath Mt. Machhapuchhre, which is one of the forbidden mountains and un-climbed peak so far
Unspoiled culture and tradition experience in Nepal
All these things help us to do a Mardi Himal base camp trek. But we have many more options to spend an energetic holiday doing a short period, otherwise, we have to go with your time frame. Annapurna base camp trek, Everest base camp trek, Manasalu circuit trek, and many more packages are helping to understand the land of the world's highest Mount Everest country Nepal.