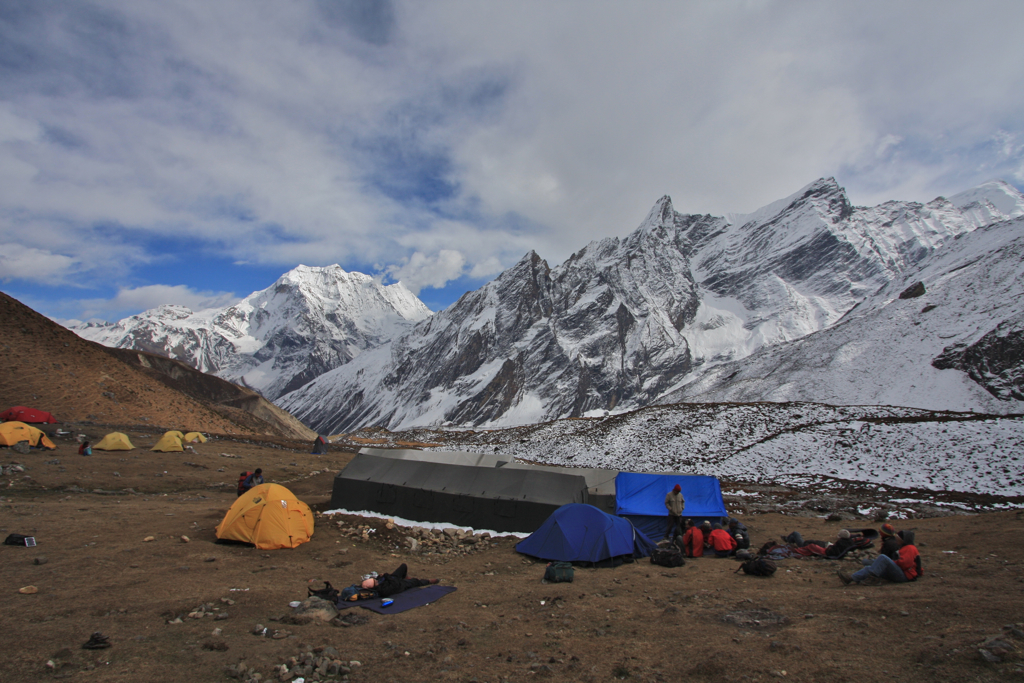 Manaslu Circuit Trek Cost
Manaslu circuit trek is an ideal trekking route in the Himalayan region on the lap of eight world highest Mount Manaslu. It explores the untouched wilderness of the trekking region in Nepal. This is the perfect alternatives to the Annapurna circuit trek, which offers an amazing landscape with natural and cultural beauty. Manaslu circuit trek cost will depend upon the time frame and selection of the service with different trekking agencies.
Among them, Manaslu circuit Trekking unspoiled hidden germs of off beaten adventurous journey in Nepal. This trek is the complete packages of unique nature and culture with memorable and daring adventure.
On this trek, you can experience the enticing sceneries, rugged terrains, remote villages, and lifestyle with Tibetan culture and tradition are influenced by our Nepali in our Himalayan region trek.
This is another up growing trekking route in Nepal that offers the virgin land with scenic beauty and unexplored trekking trail in Manaslu conservation. Plus, along the trekking trail, you can explore the diversity of flora and fauna. It can be the choice of many trekkers, who wants to enjoy the peaceful and less crowded trekking trail with the unique cultural aspect of the trek.
Spring (March-May) and fall (September-November) season are the ideal seasons for the trek in the Manaslu circuit trek. This season offers favorable weather and temperature along the trekking trail.
If you want to explore such a heavenly place you must hire a local trekking guide and your trekking trail will be more adventure and enjoyable. This is the restricted trekking trail without trekking guide you are not permitted to enter the Manaslu conservation.
Therefore, for Manaslu circuit trek cost include permits, transportation cost, accommodation and food, guide, and porter service. As well as cost will determine your personal expense with miscellaneous including. In general, here will list some determining factor of cost in your trekking are as follows;
Manaslu Circuit Trek Permit Cost 
Manaslu circuit trek is the restricted trekking trail, so Nepal Government announced the special permit for the preservation of our nature. We have an open border with Tibet and we don't want to unnecessary border exit. Thus we use strict rules for the trek. The trek offers the pristine beauty of nature to the traveler must get the permits.
TIM's card is necessary for all most trekking regions in Nepal. But TIM's card is not for the restricted areas, you have to obtain the Restricted Area Permit.
Also, you have to pay for the conservation entry fee. The Manaslu circuit trek flowing the routes of Annapurna conservation and you have to collect both Annapurna and Manaslu conservation entry permits.
Here we listed the details information of Manaslu region trek entry permits fee
Manaslu Restricted Area Permit
September – November: – 100 USD per person per week & 15 USD per person per day (beyond 1 week).
Similarly, December – August: – 75 USD per person per week & 10 USD per person per day (beyond 1 week).
Annapurna Conservation Area Permit
USD 30 per person
Manaslu Conservation Area Permit
USD 30 per person
If you want side trip Tsum valley trek Manaslu circuit trek, you have to apply for the special permits. This is another restricted area trek in the Manaslu conservation trek.
Tsum Valley Restricted Permit
September – November, USD 40 per person per week & USD 7 per person & day (beyond 1 week).
December – August, USD 30 per person per week USD 7 per person per day (beyond 1 week).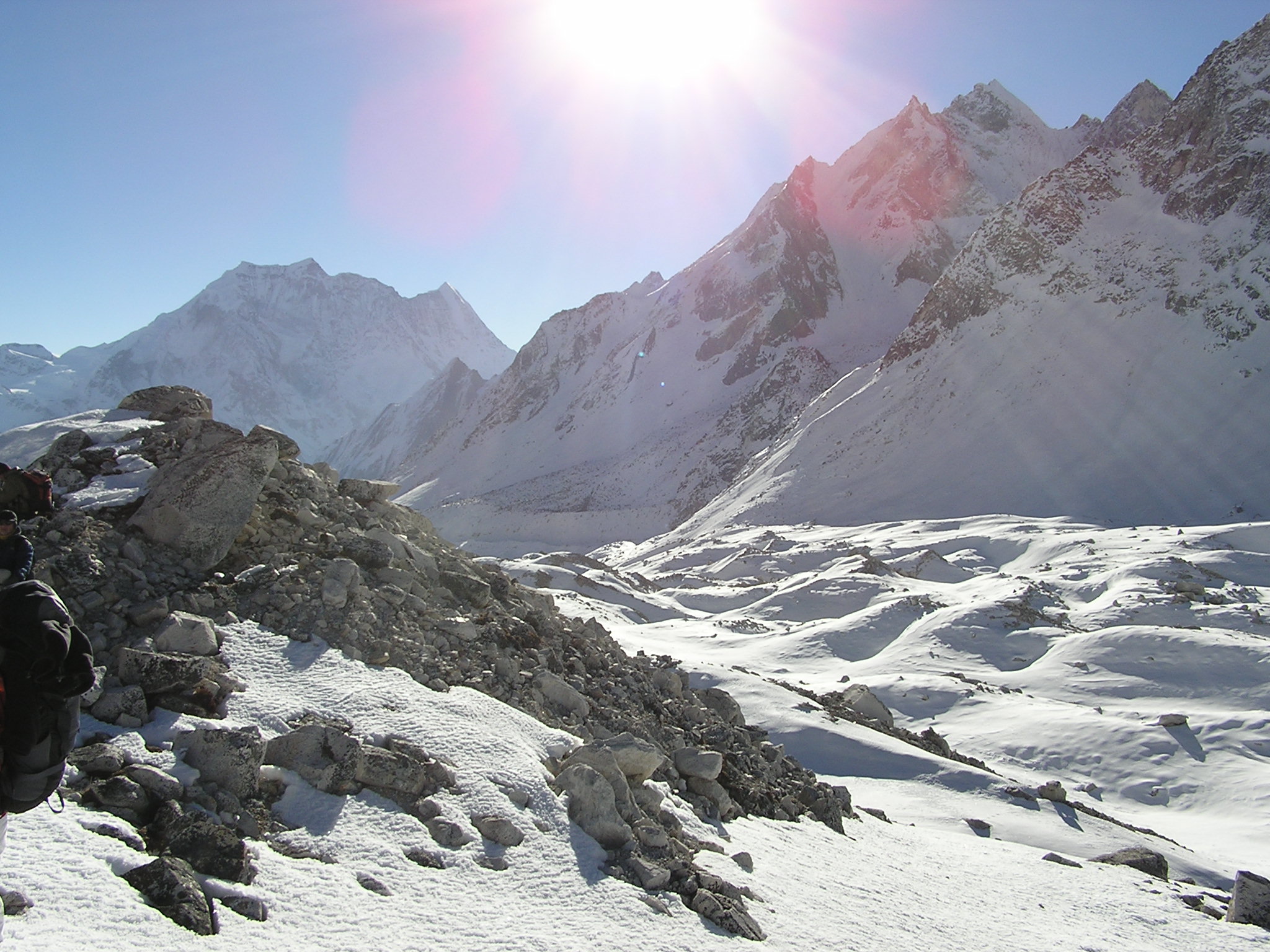 Transportation Cost of Manaslu Circuit Trek
We provide public and private transportation for the Manaslu region trek as per your demand. You can use a bus or Jeep service to get the starting point of the trek.
Your trek start from the Arughat Bazar. If you choose a public Bus it will have cost around 10$ per person. But the local bus is over crowed and takes time to reach your destination.
However, if you choose a private vehicle like a tourist bus and jeep service around USD150-USD200. Plus, you are doing travel with a group, it will divide your cost with each other. It will more comfortable and easy drive with your own speed.
And returnee jeep and tourist bus service from Tal and Bhesiser cost be around USD8-USD10. The cost will differ from the uses of local bus, jeep, or Tourist vehicle.
Cost of Trekking Guide and Porter
Manaslu circuit trek is the restricted region trek. You cannot solo trek in this region. You have to hire a guide porter service for the trek without a guide you cannot permit to trek in Manaslu conservation. For the trek you have to hire a licensed holder experienced local trekking guide, they will provide all information about the trekking region. It will be a very comfortable and easy trekking journey. Nowadays you can hire porter guide service also for the trek. They will carry your bag as well as working as a guide too. To hire a guide and porter service cost will be around areas flowing;
Professional guides: USD 25-30 per day. It includes food, accommodations as well
Cost of porters: USD 20-25, including food, accommodations
Cost of porter-guide: USD 22-25
We highly recommend hiring a guide and porter service for the adventurous and comfortable journey into the higher elevation trek. However, it will depend on your choice of hiring a porter, guide, or porter-guide service.
Food and Accommodation cost
Manaslu circuit trek is also based on tea house accommodation service. You will get enough tea houses along the trek. They will provide basic comfortable accommodation and good food service. The tea houses service based on warm hospitality service as per the gust interest and choice. The cost will depend upon the spending amount of food, accommodation, drink, and personal expense.
Tea houses- USD6-USD10 per night. But you have to share a room with your friends or fellow traveler. In their room two-bed service.
Meal- USD15-USD20 will be around a day. You can get local Nepali food with seasonal vegetables. It gives you more energy to walk for a long walk. However, the tea houses provide the various dishes of the meal along the trek as per your choice.
Tea/Coffee– USD 1.5-4, USD 2-4
Water bottle- USD 0.5-4
Drinks- a bottle of beer USD 2-5
Manaslu circuit trek can be a possible camping trek if you like to camping trip. Nowadays, many tea houses are providing the best service with nice accommodation. After the earthquake 2015 everything is renovated and easily available your choice service along the trek.
Cost of Travel Insurance
Travel insurance is mandatory for the higher altitude trek. It should cover the emergency evacuation along the Manaslu circuit trek.
Since in trekking, you might be suffering from high altitude sickness, you may get an injury as well as sick along the trekking trail. In this period you have to emergency helicopter evacuations. For this situation, you have to save your life to need travel insurance. You have to make sure while starting the trip from your home country.
For the mountain traveling insurance, the cost will be around for the 30 days insurance policy cost will be USD150-USD200 per person.
You have to conform to make sure the insurance policy covers the high altitude trek above 6000m and helicopter rescue.
Trekking Gears and Clothes Cost 
Manaslu circuit trek is the high altitude Himalayan region in the Gorkha district foothill of Mt Manaslu. The trekking trail varied change of altitude with temperature and weather, it makes the journey adventurous with challenging along the trekking trail. So you have to the proper arrangement of trekking gears and cloths as per the seasonal trekking.
The cost of trekking gears and clothes depends upon you, how much do you have and how much are you planning to buy a new one. The average charge will be around for the new trekking gears cost USD1000-USD1500.
If you want to manage cost you can hire some trekking equipment's, it helps to minimize your trip cost. Also, you can take your own clothes from your home, but no need to buy everything new.
Miscellaneous Costs
Miscellaneous cost includes your personal expense like brought chocolate biscuits, drink soft and hard drinks, charging the battery and using hot water and shower, etc. These things costs will be getting higher ascending the trekking trail toward the higher altitude. This is the touristic areas and everything they have to bring from lower elevation carrying by the horse and human being.
Also while you visited some monastery Gumbas or Stupas, and they are excepting some donation for the ancient monument's development. Yet, you have to give some Tips for the Porter guide service with trekking staff. These things will determine your cost experience during the trek.
Money-Saving Tips 
Water bottle and purifier medicine
Trekking trail plenty of tea houses are available and you get drinking water everywhere. You can get easily drinking water from the tea house but you have to pay an extra penny for the water.
If you want to save money, you have to bring a water bottle and you can pour along the trek from the tea houses tab and purified by the medicine. It will save you money and health for your comfortable travel.
Take some energy bar and chocolate from the city areas
This is remote village trekking and you may not get your choice energy bar and chocolate along the trek. Even though you have to pay expensive costs than the lower region. These things are not heavier and your porter can carry easily. It will not expensive for you.
If you want to reduce the cost from your budget you can buy such chocolates, snacks either at Kathmandu or Pokhara at a cheap price.
Purchas Local SIM Card
Most of the places are available WI-FI service but some time technique difficulty makes on your journey, you will not get the internet service. So if you have Purchase some local SIM NCELL and NTC, it can use data service and easily communicate with friends and family.
Bring battery bank
The battery bank will help you to reduce your costing charge in your device like Mobile or Camera. It gives you extra power for the device and frequent expenditure to charging devices on tea houses along the trek.
Bring Toiletries and Medicines yourself
The tea houses provide basic facilities but an extra charge for the toiletries and medicines. But you can buy along the trek in tea houses. However, if you bring from the city areas you can save expenditure from the basic need along the trekking trail.
Rent gears
If you brought everything new and your trekking cost will be expensive. But you can use some trekking gear you have already yourself. Otherwise, you can rent some items from the Kathmandu and Pokhara areas, it will not expensive for you. You can rent an easily sleeping bag, Duffel bag, down Jacket and so on.
Trek off-season 
To avoid the crowed and price off-season trek will be far better to trek in higher altitude. Also, you will get the discount for the off-season trek like permits, accommodation, food, and transportation than the peak season trek. And you will get the free service of WI-FI, battery charging and etc. The tea houses provide careful and best accommodation and food service.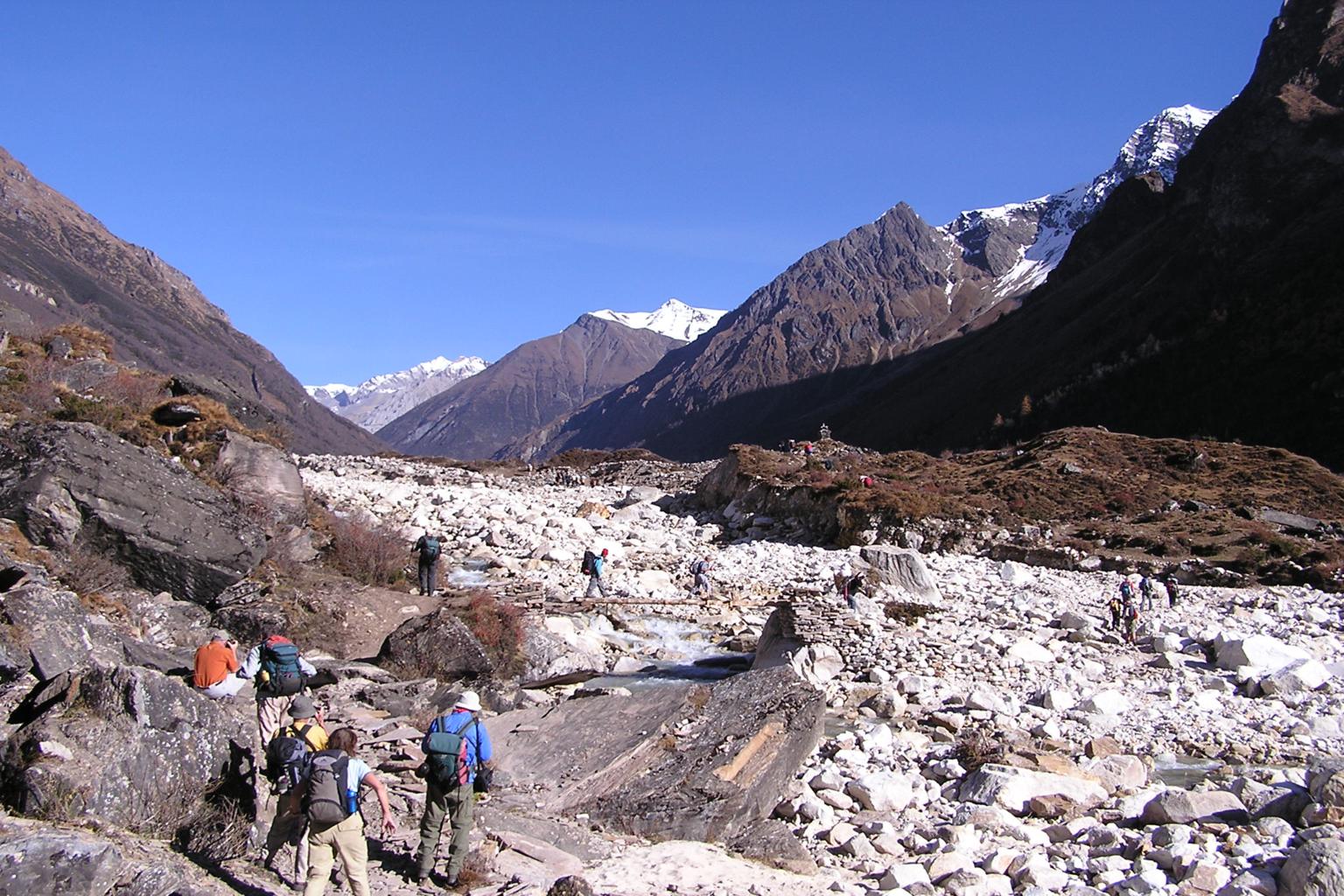 Conclusion 
Manaslu circuit trek is the perfect destination who are looking alternative of the Everest base camp and Annapurna base camp trek. The trek offers the thrilling beauty of nature and full of adventure with unique culture and less crowed trekking trail in Nepal.
Thus, you will experience the unspoiled and untouched Buddhist culture and tradition that resembles the Tibetan lifestyle, where you enjoy the amazing beauty of ancient monastery and Himalayan peaks.
Manaslu circuit trek cost will defer from the different agency include and exclude service. If you book and plan with international service provider trek and tour company cost will be more than above USD 2000 per person.
However, if you are booking your trip with us, we will provide you 12 days Manaslu circuit trek cost will be around USD1050 per person. The cost will determine with your group size, it should include a minimum of 2 Pax- 10 Pax.
Adventure Alpine Gorkha Treks is the government associated well-established trekking company in Nepal. We are focusing on experienced and professional trekking teams, where you can get an enjoyable and unforgettable memory in your life.
Do you have any queries and information you can email or contact us?
Visit website www.adventurealpinetreks.com
Namaste from the lap of Himalayan country Nepal!!!