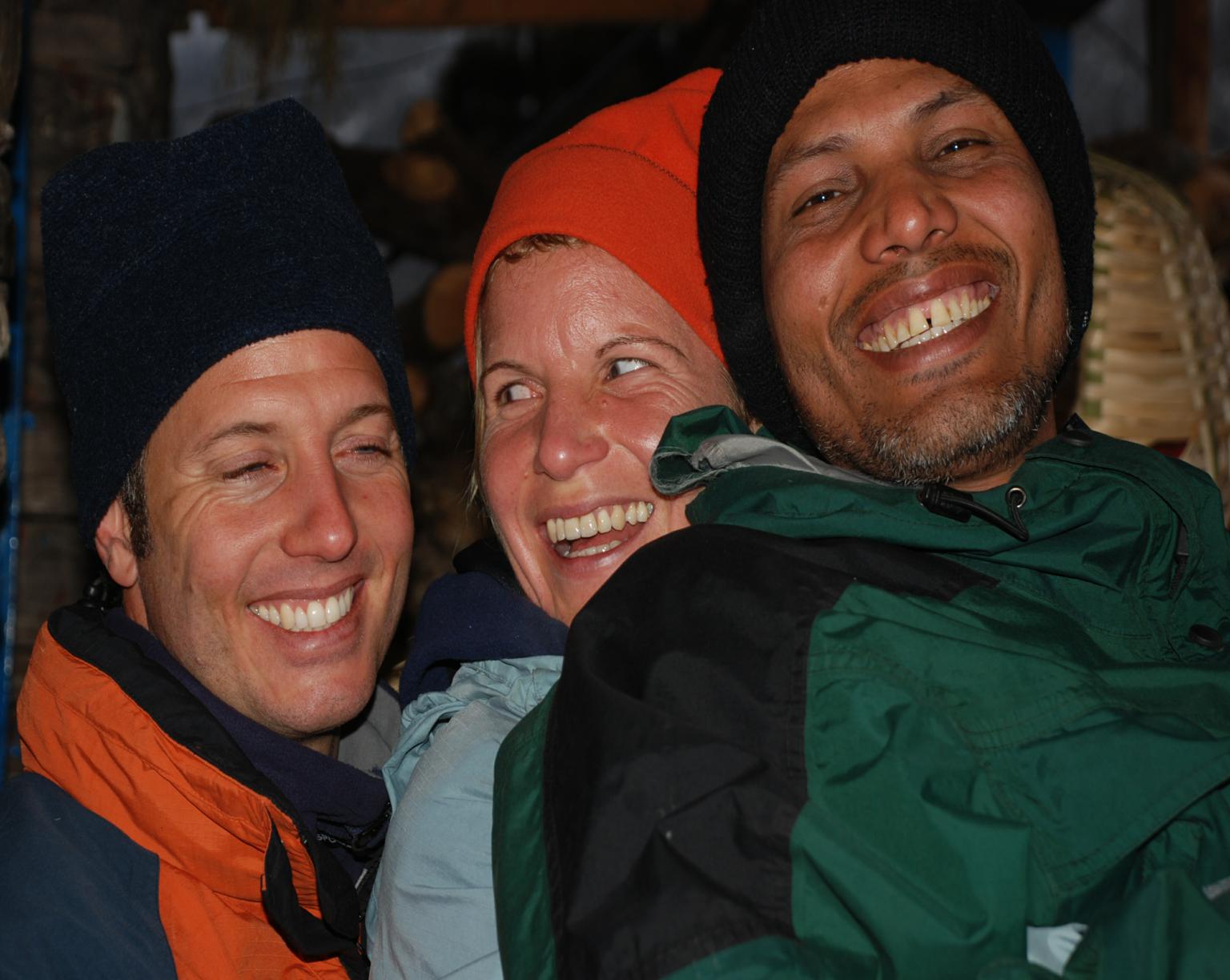 Admin
September 16, 2019
0
Family Adventure Tour in Nepal
Family Adventure Tour in Nepal various ways to enjoy holidays in the country, as Nepal offers an extensive scenic and cultural destinations for family groups from infant to mid-age children and parents.
Nepal is the best destination for the Family Adventure Tour with many places to choose as per one interest and duration of your holidays in Nepal.
Nepal a country of warm and friendly people, where one can visit from cities, towns to rural farm villages welcome traveler young or old with cheerful broad smiles adds an extra highlight to your exciting time in Nepal.
Nepal is the land of world highest peaks with rolling green hills, verdant valley, glacial rivers, enchanting mist-filled forest and woodland with serene lakes and deep tropical jungles around flatland of Terai belt with a sub-tropical warm climate.
A country for all seasons, where visitors can have a great memorable time during all months of the year, except the wet monsoon season from June to mid-September where's the best months to choose during spring and autumn/fall seasons.
Nepal, a leading premier for all types of outdoor sports and various adventure sports activities, where we can engage from cultural, historical tour to a short hike of a day or more.
Most travelers and Family comes for a glimpse of Himalayan Mountain with views of Everest, where trek of moderate grade can be chosen of the week or less to enjoy the spectacular panorama of high mountains that makes the Himalaya range of Nepal.
Family Adventure Tour in Nepal offers Wide-Range destinations from scenic, cultural, historical, a religious destination with exciting wild-life safari.
Cultural, Religious, and Historical Tour:
Nepal besides world highest mountains famous for its age-old cultures, religious backdrops with the ancient history of the country, where Nepalese are all attached to its old traditional way of heritage life.
That includes various festivals across the country as Nepal has more than 60 ethnic groups and 70 native spoken languages that make the country life with all kinds of happy occasions and colorful festivals.
Cultural, Religious and Historical Tour starts right from Kathmandu city and adjoining cities of Patan / Lalitpur and Bhaktapur where most of its ancient monuments and palaces included in World Heritage Sites.
Where is the one spend from a day to more visiting around Kathmandu valley and exciting places of great interest?
World Heritage Sites:
Kathmandu Valley a unique valley, with exotic landscapes setting, way back Twenty-five centuries was a large lake. 
Surrounded by tier of Green Hills with high snow-capped that towers toward north include four major cities blessed with significant historical, artistic and cultural interest. 
Kathmandu Durbar Square:
Around Kathmandu Durbar Square where the house of Living Goddess (Kumari Ghar), the ferocious Kal Bhairab, the red monkey god, and hundreds of erotic sculptures are a few examples of the sights at the Square! 
The buildings are the greatest achievements of the Malla dynasty, and this resulted from great rivalry and competition between three palaces of Kathmandu, Patan, and Bhaktapur. 
Enjoy woodcarvings, statues, and architecture around Kathmandu Durbar Square is among the most famous sights for travelers to observe. The complex also houses the Tribhuvan Museum that carries the souvenir of different Shah Kings. 
Swayambhunath Stupa:
Swayambhunath also popularly called Monkey Temple, where monkey dwells in the small forest that surrounds the Stupa, this ancient Buddhist monument of more than 25 centuries old, listed as World Heritage for Sites.
Painted on four sides are all-seeing eyes of Lord Buddha, keeping a constant watch on the valley, one can observe magnificent views of the city with white snow-capped peak. 
Bouddhanath Stupa:
 Located east of the city also called Little Tibet where a large number of Tibetan origin inhabits Bouddhanath.
Stand as the most significant Buddhist shrine of South Asia, this ancient colossal Chorten built in the 6th century A.D. by King Man Deb. It rests on a series of three terraces and from the bird's eye view it takes the proper shape or of a lotus flower, which indeed remains a very holy object for all the devout Buddhists of the world. 
The Chorten is surrounded by a circular market, which forms a part of Tibet town. In this case, also the four pairs of the Buddha's eyes give a vivid flash to the four cardinal directions, meaning to keep a constant watch over the people and their commitments all day all night. 
Pashupatinath Temple
As pagoda style, Hindu temple of gilt roof richly carved silver doors dedicated to Lord Shiva and is situated at the bank of the holy Bagmati River, one of the most sacred temples for the entire Hindu world, Pashupatinath Temple.
Patan Durbar Square/ Lalitpur:
A second central city within Kathmandu valley means the town of beautiful arts and crafts with main attraction Durbar Square complex, situated right in the middle of a market place. The city is full of Buddhist monuments and Hindu temples, with beautiful bronze gateways, guardian deities also and decorative carvings. Noted is for craftsmen and metal workers, it is as known as the city of artists, built during the reign of Vira Deva in 299 A.D. 
Bhaktapur Durbar Square: 
One exciting place for the family group is Bhaktapur's third-largest city of Kathmandu valley. The town was once the capital of Nepal during the great Malla Kingdom from the 12th to the 15th century.
Nepal's Malla dynasty's achievements in arts and crafts reflect throughout the Bhaktapur city famous for woodcarving. 
Tourists visiting the city also take the time to relax and observe other interesting happenings like the daily routine of locals with color-full open markets, women's making clay-pots, weaving, and sun-drying crops and vegetable products. Bhaktapur is situited14 km east of Kathmandu.
Beyond Kathmandu at Nagarkot Hill:
Famous hills of Nagarkot a perfect spot of Family and children to enjoy the stunning sunrise over an array of Himalayan peaks in the comfort of beautiful hotels and mountain resorts.
Nagarkot stands at 2,100 m high where one can stay overnight or for more days with various scenic places for short walks and hike in the presence of local hill village cultures and within the cool shade of pines and rhododendron forest.
Chandragiri Hill Top:
Chandragiri Hill Tour, a perfect place and great way to enjoy a day while in Kathmandu, for fabulous mountain panorama of Mid-West and Central Himalaya range includes Manaslu, Ganesh, Langtang to Jugal Himal extends further east beyond Mt. Gaurishankar.
Chandragiri a hilltop at 2,547 m high facing outmost views of surrounding dramatic landscapes and mountains towards north direction a tremendous scenic spot with 180° extensive views of Himalayan peaks, at present portrayal visitors local to wide-world visitors due to its fantastic opportunity for all group of age from children to elderly people, where one can reach with a short drive from Kathmandu and then contact the spot by cable car ride.
Scenic Pokhara city:
An exciting place for family groups where one can observe massive Annapurna range of peaks with towering Machhapuchare that reflects on its serene Phewa and Begnas Lakes.
Scenic Pokhara city located a driving distance 220 k.m. from Kathmandu and 30 minutes by air, situated Mid-West lower and warmer than Kathmandu city Pokhara a beautiful place blessed with the natural beauty of high snow-capped mountains, lakes and rolling green hills.
 An ideal holiday spot for Family and children, where one can spend a few days in Pokhara with a short hike, boating on Phewa or Begnas Lakes, etc. The children can enjoy pony or horse ride around Pokhara in the shade of high mountain scenery.
Scenic Pokhara a great place where many various treks and other adventure starts and ends, famous for Adventure Sports like Para-Gliding, Ultra-Light Flights, and the list carries on to enjoy your time in Pokhara.
The place to enjoy and visit in Pokhara: 
 Early morning take a short drive to Sarankot Hilltop for striking sunrise views over the range of snow-capped mountains of world 7th highest Mt. Dhaulagiri 8,167 m, 10th high Mt. Annapurna 8,091 m and 8th most top Mt. Manaslu 8,163 m includes an array of peaks with Mt. Machhapuchare "Fish Tail" at 6,993 meters high.
After a tremendously exciting time return to the hotel by 8-9 a.m. for breakfast, and continue the tour with a short drive to Devi's waterfall visit Gupteshwor Mahadev cave with lunch on route.
Tour and visit of International Mountain Museum, established and built by Mountaineering Association (NMA), on 1st Nov 1973, begin the establishment of the International Mountain Museum (IMM) in Pokhara. 
One can take a boat ride on calm lakes of Phewa with a short hike to Peace Stupa a scenic place with views of Pokhara valley, and high snow-capped mountain range.
Enjoy a visit to the local market to observe local hill people's fascinating cultures and customs with their daily life and visit for a quick look at Seti gorge deep down in a ravine.
Wild-Life Safari:
Another great way to spend Family Adventure Tour enjoying a ride on elephant backs on the lookout for wild animals and exotic birdlife in the grave, dense jungles within Chitwan National Park.
Chitwan National Park regarded as the best and number one park for a wild-life safari in Asia, all in excellent comfort of the standard to deluxe hotels, jungle lodge, and resorts.
Located Mid South Nepal around low, warm sub-tropical climate zone where dense green jungles located makes favorite habitations for rare and endangered Royal Bengal Tiger, One-horned rhinoceros several types of deer, crocodiles with other mammals includes more than 600 different species of exotic birdlife.
Jungle safari or wild-life activities an ideal adventure holiday for Family with children riding on elephants, jungle drive on open roof four-wheels or boating on Rapti Rivers.
Scenic and Pleasant floats on Rafting:
Nepal offers various rivers for interested people, from white water to pleasant, beautiful floats, where family members can join in for a day rafting with full safety measures includes helmets, life-jackets, and other needful accessories.
All Rafting is run by expert and well-trained staff to entertain all age groups or Family to make the time in Rafting for a day or more with enjoyable moments paddling through beautiful bouncy, delightful waves.
During the Rafting, one can stay overnight at River Resorts or camp on sandy beaches with the visit of local villages that adds another experience for the children and family learning and observing traditional farm life.
Short Trekking Family Adventure Tour in Nepal:
In Nepal, where Family can enjoy various short and moderate walks around rural farm villages a great way to witness country simple life in the backdrop of the high mountain range.
Nepal offers a wide range of short hike and treks, where one can trek to Langtang valley a beautiful and short adventure of a week's time, enjoy walks around attractive villages adorned with the lovely culture of old heritage.
The walk leads to scenic Langtang valley surrounded by peaks in the comfort of excellent mountain lodges with a room facing views of mountain scenery, a significant step into the beautiful forest without much problem of catching altitude sickness.
Other walks to Nagarkot hill start from Kathmandu with a slow climb to Chisapani hill a place for stunning sunrise and sunset views over the chain of Himalayan peaks and with pleasant down and uphill to scenic Nagarkot hilltop and drive back to Kathmandu.
Ghorepani and Poon Hill another exciting short trek of less than week starts and ends at Pokhara, a famous and popular Poon Hill at 3,210 m high offers a vast panorama of Western Himalaya with a whole range of Annapurna peaks includes fantastic views of the sunrise.
Besides mountain scenery, local hill villages and culture are equally impressive on the walks on a high hill to Ghorepani, and Poon Hill covered with tall rhododendron-magnolia and pine tree forest.
During springtime, the whole place will be magic like in fairy tales when wildflowers are in full bloom with riots of varied colors that make the hills alive with the high contrast of white snow-capped peaks.
Family Adventure Tour in Nepal certainly a great way to spend your time with exciting and impressive destinations all around Nepal from high mountains to green scenic hills to low, warm jungles.
All types of Families from large to small groups with young or old can fit in our Nepal Family Adventure Tour.