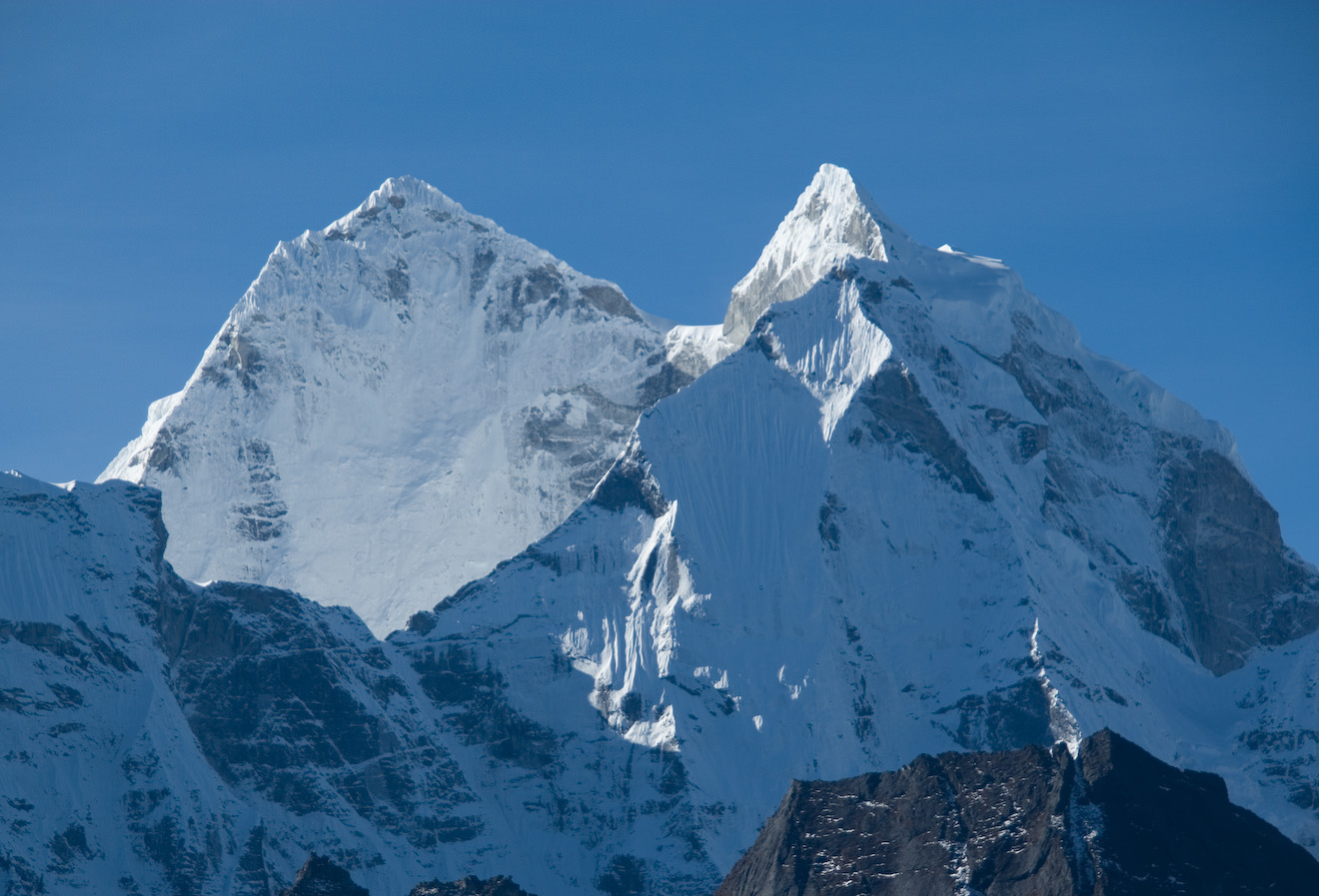 How to Avoid Altitude Sickness?
Avoiding high altitude or mountain sickness is the main challenge to encounter on various high altitude trekking or in mountaineering joining for trekking peaks climb.
How to avoid Mountain Altitude sickness deals with many reasons and symptoms that one should be familiar before booking or joining on high altitude walking adventure.
Various symptoms for every person and at a diverse range of altitude where some might catch above 2,000 m high or some people from 3,000 m or around much higher elevation.
Usually, people catch mild or severe symptoms from above 3,000 meters high where one needs enough rest and breath properly taking more fluids and drinking safe waters at least 2-3 liters a day to prevent from Mountain Altitude Sickness.
High Altitude or Mountain Sickness is popularly known or called as AMS (Acute Mountain Sickness) to prevent and avoid from this symptoms is walking at a slow pace with much rest in between to catch your breath and consuming enough drinking water as well releasing or peeing quite often.
High Altitude and Mountain Sickness or AMS can be taken care having acclimatization days at certain heights before heading towards higher elevation and sleeping well without any disturbance in between as well having an excellent appetite to cope with the situation.
How to avoid Mountain Altitude Sickness should be well understood primarily for beginner trekkers new to high altitude walks where some of the clients should console and get advice from your doctor at home or acquiring information from the trekking company that one joins or books.
Where some physical and mental exercise like jogging, walking, swimming or any other outdoor activities helps as well walking ups and downs and staying fit with sound health before the trek to higher altitude areas of Himalaya.
Most travelers carry their basic medical kits as per their own doctor's advice, and suggestion where many trekkers and climbers also take Diamox pills, or Acetazolamide tablets this prevent and reduce symptoms of AMS can lower headache in high altitude walks and climb.
For mild headache, one can take aspirin or paracetamol pills to stop the pain and to make you feel well for short or more extended period depending upon trekker's fitness and sound health.
But to be sure one has to take the dosage as per your doctor advice, where usually people take one pill before they start as an example from Lukla for Everest Base Camp Trek or other higher destinations.
Starting from Lukla which is at the height of 2,820 m continue the dosage till you return at Lukla after the end of the trek or other high altitude adventure similar for other Himalayan high areas.
Most of the typical symptoms faced by the victim's mild headache, nausea, dizziness, tired feeling, and short of breather include lack of appetite and sound sleep.
High altitude trekking itinerary and programs; where rest day to support acclimatization, added which helps trekkers to enjoy leisure day and to relax on higher altitude.
The other good ways to get acclimatization on high altitude is taking a short hike of few hours to much higher elevation hills well above from your overnight stop lodge or camps and getting down at comfortable pace.
Going up and sleeping or resting low is the excellent exercise for the walks and as well improves acclimatization, this will make you feel better and to challenge all odds with a climb too much higher area.
Adding more information on how to avoid and prevent from Mountain or High Altitude Sickness one should know the severe condition which is known as HAPE and HACE, where HAPE for High Altitude Pulmonary Edema and HACE for High Altitude Cerebral Edema.
HAPE means water in the lungs that makes your breathing slow and makes it hard to breathe, while HAPE for water in the brain, which is more severe and critical as it complicates your mind and body.
People with severe cases and situation of HACE and HAPE where the victim should be brought down to safe and secure places with medical team or doctors to attend, the fastest means is emergency evacuation by any means of immediate and quick transportation where available.
Around Nepal Himalaya, the quickest emergency evacuation is utilizing Helicopter services to bring the victims back to Kathmandu and for further treatments.
For emergency evacuation where trekkers should ensure with good Insurance policy, It covers all medical side and the use of Helicopter or other means of transportation.
How to avoid Mountain Altitude sickness should be well prepared to choose the types of treks and adventure around Nepal or within other Himalaya
destinations where itineraries should be flexible with acclimatization days to support your health and conditions before heading higher elevation.
You might wonder how mountaineering expeditions to Mt. Everest and other high peaks survive with low thin air and lack of enough oxygen level to breathe, where journey spends more days at base camp or smaller and then ferrying gear like foods and climbing equipment to different higher camps.
Climb to the summit is well planned after getting familiar with the terrain and technical sides needed for the climb where all mountaineers should acclimatize before the Big Day for a summit bid.
Beside other mentioned information on High Altitude Symptoms where most of the local trekking agencies issue safety measures carrying Gamma Bags / Pressure Bags in case if some trekkers fall sick with altitude.
Where Gamma or Pressure bags helps the victims maintained their level of body and flow of oxygen back to normal, which is just a temporary relief to aid the sickness to recover.
Including Gamma / Pressure bags also carries bottled and light oxygen if needed by the clients in dangerous conditions, trekkers to high altitude trekking should get the idea and information as well of nearest medical or hospital facilities if required on the emergency.
How to avoid Mountain Altitude sickness the best and simple way to listen to your guide and leaders instruction you. As they have long experience on these types of situation and are expert when emergency arise anywhere in high Himalaya region.
The other better ways to cope with high altitude and to avoid and prevent from Altitude Sickness is walking at a slow pace with enough refreshing stops and carry on with right speed to reach at your designated destinations for an overnight stop.
You are drinking enough water another way to support acclimatization. If Having the right meals, getting good sleep, and thinking positive will undoubtedly help and encourages you on 'How to Avoid Mountain Altitude Sickness.'